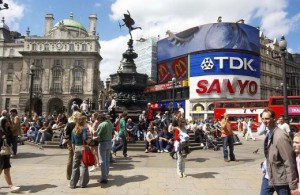 EC has English schools in the UK. You can find EC schools in London, Cambridge and Brighton. Whether you want to learn English for one week or 52, we can offer a course that is ideal for you. Over the years we have built a strong reputation for providing high quality English language courses in unbeatable locations. All of our UK schools are located in wonderful places:
EC London is in Covent Garden, a stylish and elegant district, right at the centre of London. This area is dominated by shopping, street performers and entertainment facilities.
EC Brighton is on the seafront and the school is housed in a charming Victorian building.
EC Cambridge has the best location of any English language school in Cambridge – it's the only English school in the heart of this famous university city.
All of our UK English schools offer a wide array of courses. If you need to take an English proficiency exam such as IELTS, TOEFL or a Cambridge ESOL, we have exam preparation courses which will help you achieve your best possible score. Our teachers are experienced and knowledgeable on these exams. They'll be able to teach you the techniques you need so you'll be properly prepared on test-day.
Our Business English courses are for professionals who need English for their places of work. Our Business English Mini-Group has just 6 students per class. That means that you spend a greater amount of time in direct contact with your teacher and you progress at a much faster rate. A Business English course is also a good way to do some networking and learn about business culture in different countries from your classmates.
Long-term students at our UK English schools are serious about learning English and have fixed goals. Our University Access Programme is open to students who take courses of over 24-weeks. This English course not only raises your English level, it also gives you all the academic English you need to study at a UK university. Students who have completed our University Access Programme, and have the required grades, may apply to one of partner universities.
Our English schools in Great Britain have A ratings by the United Kingdom Border Authority (UKBA) and are accredited by the British Council.
Comments
comments