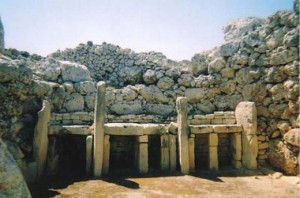 EC is proud to have sponsored the "Mystery in the Mediterranean: Malta's Magnificent Megalithic Monuments", held in Miami, Florida, last month.
Between March 4 – 6th, the splendid Viceroy Hotel was the venue for the event put on by the Maltese Embassy and featuring expert speakers specially flown in from Malta.
Over 150 cultural and archaeological aficionados attended the instructive seminar, which over two days, raised awareness and understanding of Malta's megalithic sites.
As the Maltese know, the island has a wealth of heritage including a unique megalithic, building phenomenon. Well before the Egyptian pyramids were built, the people of Malta were busy erecting megaliths weighing up to 20 tonnes. In fact, the island's oldest megalithic temples, built between 3600 and 2500 BC, are the oldest surviving freestanding structures in the world!
By providing support for this event we hope we can encourage people to visit Malta and explore the wonderful heritage left to us by our ancestors. These monuments are of great historical importance and should be seen by everyone because, in a way, they belong to everyone.
Comments
comments