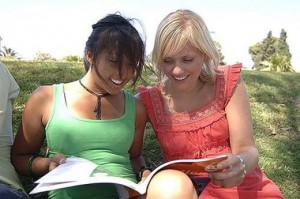 Another successful summer season is drawing to a close on our Young Learners programme with countless youngsters having had fun in the sun and learning English too! Each summer EC runs a variety of English language programmes for youngsters aged from 8 to 17. Courses include high quality English lessons, an entertaining social activities programme and dedicated supervision and security.
If your youngster missed out this year, there's always next year to look forward to. Here's a brief round-up of the courses we have available:
Freestyle (16 – 20 years)
Freestyle is a concept developed for students who want to learn English with people from all over the world, but want more freedom than traditional language programmes offer.
Classic (13 – 17 years)
A great combination of quality English language tuition and great activity programmes in popular destinations including the USA, the UK and Malta.
Adventure (13 – 17 years)
The camp has superb facilities and provides high quality accommodation, language tuition and multi-activity programmes with lots of special interest activities.
Summer Camps (8 – 13 years)
EC Summer Camps provide a nurturing environment for students who want to learn English in Malta or the UK.
School Groups
EC offers packages to teachers/leaders bringing students to one of our centres during the scholastic year. We encourage our students to have fun, make friends with people from all over the world and enjoy their language lessons.
English courses are available in Cambridge, Brighton, Malta, Boston and San Diego.
Comments
comments