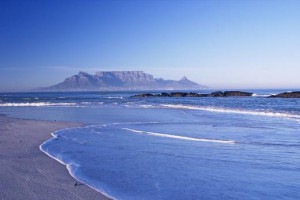 All the votes have been collected, counted, re-counted and counted again, so it's time to announce the winner of The Traveller's Choice 2011 Destinations Award….and the winner is *opens envelope* CAPE TOWN!
Each year millions of travellers leave their reviews and recommendations on the world's biggest travel website TripAdvisor.com. The website is essential reading for anyone taking a trip because it gives honest and independent information on destinations, hotels and things to see and do. Every year the site asks its users their favourite place to visit. This year the site's users chose Cape Town as the best place to visit in the world!
With all culture, history and, of course, amazing natural beauty you could ever want, it's no surprise Cape Town is so loved!
Anyone who's been to this incredible city will tell you how easy it is to fall in love with! Highlights for any visitor are Table Mountain, Robben Island and a Township tour.
Visit Cape Town and improve your English at our excellent English school. At EC Cape Town we offer a variety of courses and accommodation options along with activity programmes that allow you to explore the world's favourite city!
Other EC locations making it into the top-ten must-vist cities are New York (6th) and London (8th).
Want to know more about what we can do for you at EC Cape Town? Email us your questions.
Comments
comments