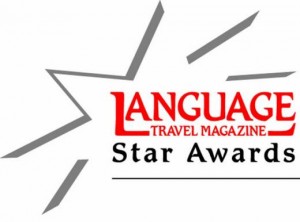 We are very happy to announce that we have again been shortlisted in the LTM Star Awards!
This year we have are nominated in two categories: Junior Course for under 18s and the prestigious Chain School LTM Star Award.
Every year The Language Travel Magazine hosts an award ceremony recognising the best schools, courses and services available to language students around the world.
Awards are voted for by people who work in the study abroad industry and are considered to be the Oscars of language travel!
Voters chose the schools which they consider to offer the best all-round service to study-abroad students.
The 2011 LTM Star Awards will take place on Saturday 3 September 2011 at the Hilton on Park Lane Hotel in London.
In 2010 EC won the LTM Star Innovation of the Year AWard for our Club 30+ programme.
Comments
comments