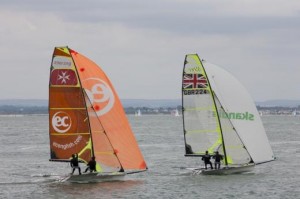 Team EC sailors Benji Borg and Seb Ripard, from Malta, have been busy at the Extreme Sailing Series in Cowes Week.
On their EC sponsored 49er sailing dinghy, the pair went head-to-head against British 49er over nine events.
It was an excellent workout for the boys and a great experience as they continue their quest to qualify for the 2012 London Olympics.
Read more about Team EC at Cowes→
Find out more about Sailing Courses in Malta
Comments
comments