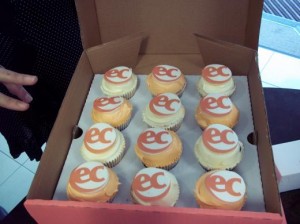 We're celebrating the new home of EC Brighton, of course!
Our Brighton English school became so popular that there was no longer enough space to fit all our eager students in.
Rather than disappoint anyone by saying, "Sorry, you can't come here, we're full!", we decided to move to a much bigger school.
Our new building is huge and, we think, in a much better location next to Brighton Pier.
Spread over three floors, the all-new EC Brighton has 34 air-conditioned classrooms, Wi-Fi throughout and rooms for quiet study on every floor.
We love our new school, our students do too and so will you!
Comments
comments