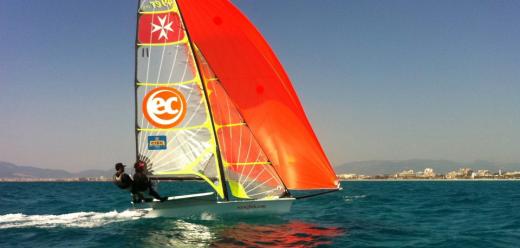 The EC sponsored 'Malta 49er' is representing Malta as one of the 15 nations competing for the last 5 Olympic places for this year's London Games.
After 2 years of preparation, sailors Sebastian Ripard and Benji Borg are at the final competition to decide which countries will be involved in the 49er category at this summer's Olympics.
Our guys are currently at the 43rd Trofeo S.A.R. Princesa Sofa MAPFRE, the third of seven ISAF Sailing World Cup Regattas. Every spring, over a thousand sailors from 53 countries go to Mallorca to participate in this unique event where the best crews of Olympic sailing compete in the hope of victory.
Join with us in wishing Seb and Benji the best of luck in their final push toward Olympic qualification.
Visit the event's official site for the latest news on how they are doing.
Visit the Malta Yacht Charter website.
Comments
comments