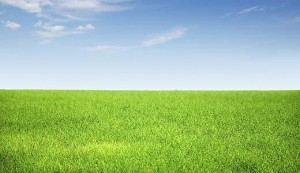 We are very excited to share with you some fantastic stories where the EC family has been responsible for making a positive impact in our local communities and environments!
EC San Francisco
Did you know that EC San Francisco is a LEED Gold Certified building? This means they generate greenhouse gas reductions equivalent to removing 270 vehicles from the road, and use 36% less water than minimum government standards. Something for us all to aspire to!
EC London
In London the team have recently re-evaluated their stationery, leading to the use of 100% recycled photocopy paper. Also, after some careful negotiating with the supplier, used whiteboard pens are now being recycled. This is a simple change that could also have a big impact on your school!
EC Montreal
In December 2011, EC Montreal held its annual Charity Bake & Sale Raffle, this time raising a simply amazing $855 for the local Shreiner's Hospital for Children. The hospital was amazed by the efforts of EC Montreal. To find out more and to get some ideas for your own fundraising event, have a look at the blog.
EC Bristol
So as to reduce their carbon footprint, the team at Bristol are looking into joining a network of organisations that are working towards a 10% reduction in their carbon emissions. You can find out more here. There may be an initiative just like this near your school, and it's a great way to become more environmentally responsible.
EC Malta
EC Malta have been busy supporting our local charity Inspire, a charity that works towards the better inclusion and integration of people with disabilities into society. Four separate teams have recently put in some 'back-breaking but fun' gardening work helping to renovate gardens and play areas to kick start what we hope will be a long-term relationship with an inspiring local charity.
Comments
comments