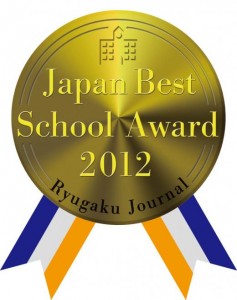 Influential Japanese EFL magazine Ryugaku Journal has given out its 2012 Best School Awards and, we are pleased to let you know, EC was recognised in two categories!
Based on the votes of 500 students, EC is a winner in the the Best Chain School (UK and USA) category, while EC Brighton ranks in the top-ten of the world's best English schools.
Ryugaku Journal, founded in 2003, is a well-respected publication which gives Japanese language learners all the information and support they need in choosing the best study abroad experience. We are therefore very proud and honoured to be recognised, not for the first time, by RJ and we promise to continue working hard to offer our students the highest level of quality, students and agents have come to expect from EC.
Comments
comments