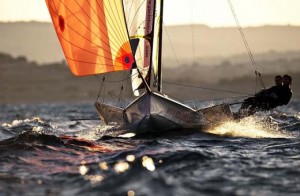 Some sad news to share with you today. The racing boat Malta49er, which EC has sponsored for the last three years, has not been able to win a place at this summer's London Olympics. The final qualifying event has just ended in Croatia, and unfortunately the team has missed out on qualification by just one position. Agonisingly, the young Maltese sailors finished in sixth place when the top five teams were a guaranteed a place at the London Olympics.
Considering the boys had to directly compete against bigger nations with larger budgets, the boys did remarkably well.
Of course it's a shame that they came so close, but they should take pride in the fact that they gave it their best efforts. It's only truly disappointing when you have the chance to do something and fail because you haven't tried hard enough.
Seb and Benji showed determination and drive all the way, and for that we can all feel inspired. We are proud to be associated with these guys as they represented Malta on a global stage.
Comments
comments