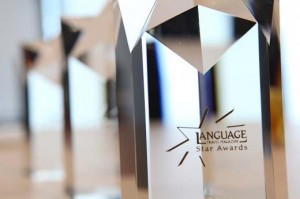 We are proud to let you know that we have been shortlisted for two STM Star Awards.
This year, we have been nominated in two categories: 'Chain School – Over Five Centres' and 'Junior Course for Under 18s'.
These much-respected international awards recognise success and excellence and are voted for by thousands of our peers from the language travel industry.
Our executive chairman Andrew Mangion said "Our STM Star Awards nominations are a reflection of our positive relationships with our colleagues, partners and students. Differentiating ourselves from the crowd with innovative programmes and modern stylish facilities, we have been able to build a strong and trusted brand. Over the past six years we have been nominated for awards in a variety of different categories, indicating the quality of our courses all-around. It is thanks to our passionate and hard-working international team that we have, once again, been shortlisted and we are delighted."
Since 2007, we have been nominated nine times, winning STM Star Innovation of the Year Award in 2009 for our EC Malta Freestyle Programme and again in 2010 for our Malta Club 30+ English Course, and the prestigious STM Star Chain School award in 2011.
Winners of this year's STM STAR awards will be announced at an awards ceremony in London on September 1.
Being nominated again twice this year is a huge honour for all of us at EC. We appreciate the trust and support we receive from our peers around the world. As always, we are committed to the very highest level of service we can offer our students. This recognition is great motivation to work even harder to give our students experiences they will never forget.
Comments
comments