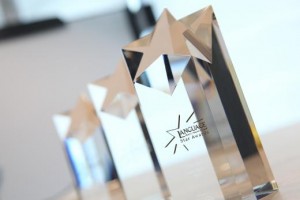 Congratulations to our partners who were winners in the language-travel industry's most prestigious event, the STM Star Awards. Every year, the awards are voted for by professionals from around the world recognising excellence in a number of fields. At a gala ceremony in London's Hilton on Park Lane, our partners picked up awards in the following categories:
STM Star Awards
Experimento – STM Star Agency Latin America
Gio Club – STM Star Agency Asia
IGEC – STM Star Agency Middle East and Africa
Students International – STM Star Agency Eastern Europe
Boa Lingua – STM Star Agency Western Europe
Once again, congratulations to all the winners and we look forward to continuing our strong partnerships in 2013 and beyond!
Comments
comments