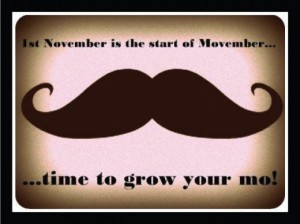 Mo, tash – whatever you call it, It's time to let it grow!
This morning, some of our kind bearded boys here at EC Central have kicked off the special month of Movember with a shave and a fresh-scented, smiling face. And yes, all the girls smiled back.
Our 'Mo Bros' have the next 29 days to cultivate their moustaches, beards and goatees back into their places, but most importantly, raise funds and awareness about prostate cancer, testicular cancer and mental health.
Learn 'mo' and support our Mo Central Bros!
Comments
comments