Toronto and Vancouver are two of the most popular language travel destinations in Canada.
Why do so many language students choose to learn English in Toronto and Vancouver?
Well the answer's quite easy… with friendly locals, good hospitality, lots of job opportunities, plus great entertainment, food, shopping and adventure… these cities have something for everyone!
Vancouver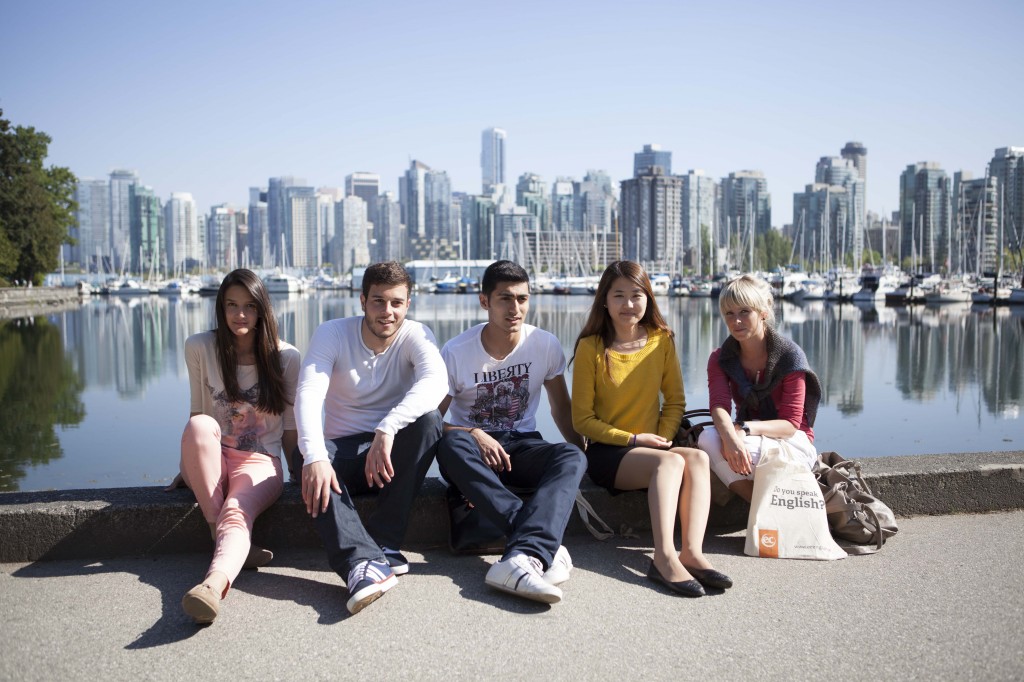 Who wouldn't want to see what one of the world's most liveable cities has to offer?
As most tourist brochures put it, Vancouver is 'spectacular by nature' and rightly so. From stunning, natural scenery, to superb restaurants and a dizzying choice of entertainment options, Vancouver really does have
it all.
Visitors flock to this city for all sorts of tantalising reasons: to enjoy its extraordinary climate, experience its natural beauty, appreciate its arts and culture and eat fresh seafood.
Canada's 8th largest city is also one of its most multicultural. 52% of its residents have a first language other than English. You're bound to meet people from the four corners of the world!
Vancouver has garnered worldwide fame as the host of many an international conference and event, such as the 1954 British Empire and Commonwealth Games, and more recently, the 2010 Winter Olympics.
We asked EC students why they love the city, and here's what they said:
"It has been almost nine months since I came here and I think that I have changed a lot. One of the most exciting things that I have gained from my life in Vancouver is that I have confidence about my future."
– Sora Yoon from Korea, student at EC Vancouver
The city of Vancouver is an experience in itself. The beautiful summers here offer a variety of beaches, hikes and festivals, and there's nothing like a walk or bike ride around Stanley Park along the seawall. In wintertime, some of the best skiing and snowboarding in North America are only a short drive away, on the majestic mountains of Whistler and Blackcomb.
Vancouver, with its natural beauty and thriving cultural scene, is the perfect setting to improve your English, make some new friends and learn just what amazing things you are capable of!
– Jason Le Huquet, teacher at EC Vancouver
Want more? Get a feel for the EC experience in Vancouver… watch the video here:
=========================================================================
Toronto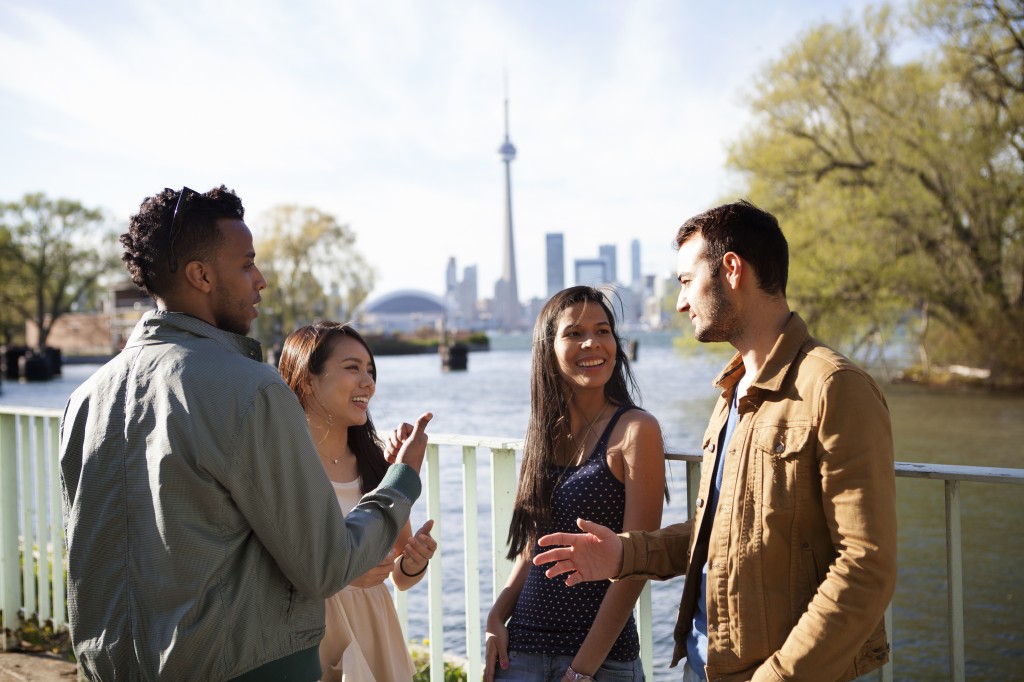 With a population of 2.5 million, Canada's largest city is buzzing with activity all year round.
Young people love to experience student life and take advantage of the countless of opportunities on offer in this fantastic city. In fact – based on a number of factors including its great employment rates, educational facilities, economy, culture, entertainment and lifestyle – Toronto was voted the most 'Youthful City of the Year' in 2014!
There are a variety of attractions in Toronto including the spectacular Royal Ontario Museum for those in search of culture, the Hockey Hall of Fame for sports fans, or St. Lawrence Market for anyone looking for a cheap bite to eat in an interesting setting.
At night, Toronto's thriving music scene and atmosphere, in funky bars and clubs dotted around the city provide plenty of excitement for those who love to party.
If that's not enough, adrenaline junkies can climb the majestic CN Tower and complete the world's highest full-circle hands-free walk, 365m above ground!
Here's what EC Toronto students had to say about their experience in the city:
"Toronto is a busy, diverse and multicultural city.  I made a lot of friends from Japan, Saudi Arabia, Korea, Taiwan, Chile, etc.  I loved school.  All the staff, teachers are so competent and attentive.  My homestay was next to Finch station and I loved to live there.
It was amazing each day that I lived here.  I did a lot of tours.  For instance, I went to CN Tower, skated on Harbourfront Centre, visited the Royal Ontario Museum, watched a science documentary on Ontario Science museum, took a lot of pictures in Casa Loma.  Wonderful times!  I traveled to Niagara Falls, to ski, to New York."
– Monique Libardi Lira, a student at EC Toronto
"Toronto is one of the most multicultural cities in the world; riding the subway in the morning is a testament to that, and provides a small glimpse beyond the borders and colours of a world map. There is always something to stimulate the eyes or provoke thought: the view from the CN Tower gives one a unique view of urban sprawl, while the graffiti scattered throughout downtown highlights the importance of art in the city."
– James Meanwell, teacher at EC Toronto
Have a look at this video and see the EC Toronto student experience:
Comments
comments