Addressing complaints that the English language is 'too complicated', the IBMEL (International Board for the Management of the English Language) has announced that a new letter will be added to the English alphabet.
The letter, as seen in the picture, is pronounced 'sh' and will replace the use of 'sh' in words like sheet, shop, wish and wash. It will also replace 'ch' in words like machine and champagne.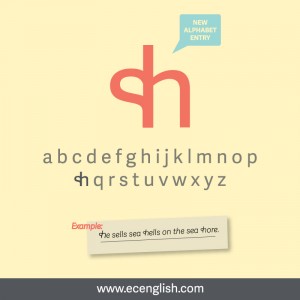 This news has come in a bid to make the English language simpler and more accessible to speakers of other languages.
IBMEL chairwoman Miss P. Culiar said: "The introduction of this new character has been under discussion for ten years and I am proud to finally introduce this to the world."
It has also faced a lot of criticism, with people stating that it is just a way to sell updated dictionaries and publish re-written versions of popular novels and classic literature.
The new letter will officially enter the vernacular one year from now, on 1st April 2016. In the meantime, users of English may use the letter as we start to phase out the use of 'sh'.
Until QWERTY keyboards are updated the shortcut 'alt + S + H' may be used.
More details to follow.

Comments
comments