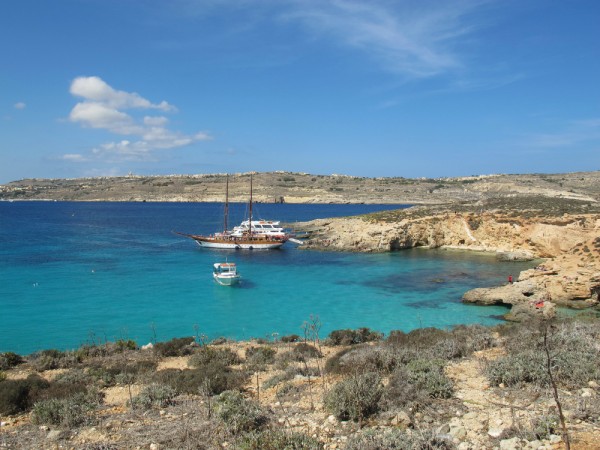 There are plenty of things to do on this Mediterranean island, but to make your life easier we've prepared a list of the TOP 10 Things to do while studying English in Malta!
[hs_action id="1591″]
1. Watch sunset next to the watchtower at Għajn Tuffieha
Search 'sunset time' on Google and arrive at least 15 minutes before it on a clear day to enjoy sunset in spectacular surroundings. If arriving by bus, go to the end of the car park at the top of the stairs leading down to Għajn Tuffieħa beach and walk towards the tower at the edge of the cliff (please keep away from the edge, particularly on windy days as nasty accidents have been known to occur). Sit by the tower and bask in the last rays of sunlight as the big ball of fire sinks into the water and marks the end of the day.
2. Rock climbing
Do it safely and in the company of experienced climbers but do try rock climbing while you are on the Islands. Malta and Gozo's many cliffs and valleys provide countless opportunities for sport climbing and deep water soloing, usually in the most remote and most scenic spots around. Join Malta Climbing Club for instruction, club meets and friendly local climbers.
3. Take a dgħajsa across Grand Harbour
Cross over from Valletta to the Three Cities of Birgu (Vittoriosa), Bormla (Cospicua) and L-Isla (Senglea) the quick and scenic way by taking a boat across the Grand Harbour. Traditional dgħajjes (small wooden boats) are available from next to the Customs House at the bottom of Valletta and will take you to your preferred location across the harbour for €2 per passenger from Valletta and €3 per passenger from Birgu.
You can also ask the boatman for a short harbour tour for €5 per passenger in groups of 6 (and tell the boatman you are students). Boats are available 09:00 hrs to 17:00 hrs. Call Johnnie on +356 7931 0024 the day before to book harbour tours. For longer operating hours and cheaper crossings on less traditional boats, a regular ferry operates from the same spot to locations across the harbour. See the Valletta Ferry Services.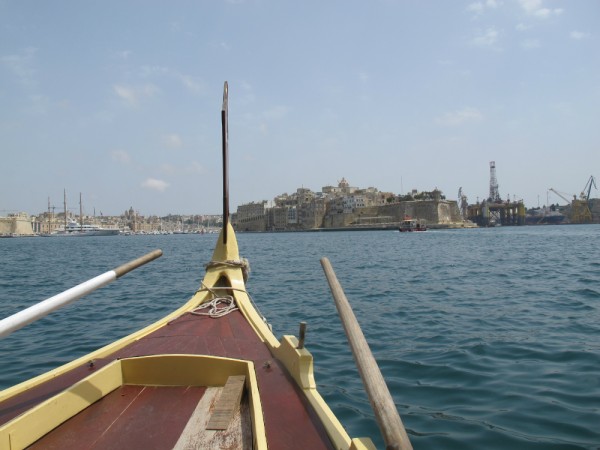 4. Swim at Peter's Pool
One of the most iconic local swimming spots, this natural pool is great for diving and snorkelling away from the summer crowds. Soft yellow limestone provides a rounded landscape and plentiful opportunities to sunbathe and watch the adventurous ones dive off the rocks. Watch out for local, perma-tanned 'Pele' performing show dives and find his yearly etchings in the limestone.
Take food, drink and shade, as no beach facilities are available. Comfortable shoes are recommended, as the beach is a 30 min walk from Marsaxlokk. Not recommended for inexperienced swimmers.
5. Eat and drink at a local band club
Present in most village centres, band clubs are popular drinking and meeting spots for locals, and are the hub for village festas, showcasing an interesting slice of Malta's lifestyle. Usually located close to the parish church, band clubs sell drinks at very reasonable prices and usually offer pizza, burgers, chips and more traditional Maltese dishes such as ftira and bebbux (snails). Quite a few band clubs offer free 'appetisers' such as Ħobż Biż-Żejt, nuts, dips and other nibbles when ordering drinks.
6. Watersports
Don't leave without trying at least one form of water sports, be it parasailing, banana boat rides, windsurfing or kayaking at one of the Islands' beaches. Always keep safety in mind by wearing a life jacket, taking a buddy on kayaking trips, making your route known to someone on land and taking enough food and water for the duration. Check weather forecasts and do not venture out in rough seas or high winds.
[hs_action id="1591″]
7. Snorkeling and Scuba Diving
Maltese waters are amongst the best suited for scuba diving thanks to their excellent clarity and plentiful world-class dive sites. Many diving schools offer try dives with instructors for beginners or gear rentals for qualified divers.
Should scuba diving sound like too much hassle, snorkelling can be a simpler way to get a glimpse into the sea world. Most local shops in seaside towns as well as beach stalls will sell masks and snorkels.
8. Day trip to Comino
Although very popular with tourists in high season, a trip to Comino is definitely recommended. Swim in the impossibly blue water above white sands and enjoy fabulous snorkelling around this tiny island. Virtually uninhabited, the island provides great grounds for random rambles that end in sheltered rocky coves and beaches along the coast. There is also a campsite next to Santa Marija Bay should you wish to extend your time in Maltese wilderness.
Boats to Comino leave Ċirkewwa, Malta at regular intervals. Weekdays tend to be less busy than weekends. More information here.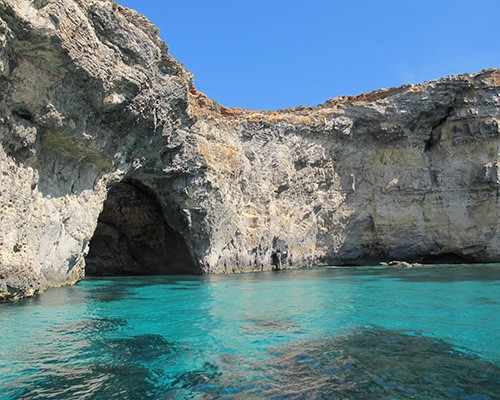 9. Try rabbit stew at Il-Barri, Mġarr
Rabbit is a traditional Maltese dish consumed regularly by the local population. Try this typical dish at Il-Barri in Mġarr, a popular restaurant in this farming village famous for its rabbit meals or fenkati. A Maltese fenkata usually starts off with pasta with rabbit sauce, moves on to fried rabbit and chips and ends with nuts and ħelwa, a sugary sweet of Turkish origin.
10. Take the ferry to Gozo
A ferry ride to Gozo is an essential part of any Malta visit combining sea faring with stunning views of all three of the main Maltese Islands. Leaving Ċirkewwa in Malta at intervals of around 45 minutes (less frequent at night), you can make the crossing on foot or take your bike or car on board. Passenger fare is €4.65 for a return ticket. Exploring Gozo is strongly recommended.
View the Gozo Ferry Schedule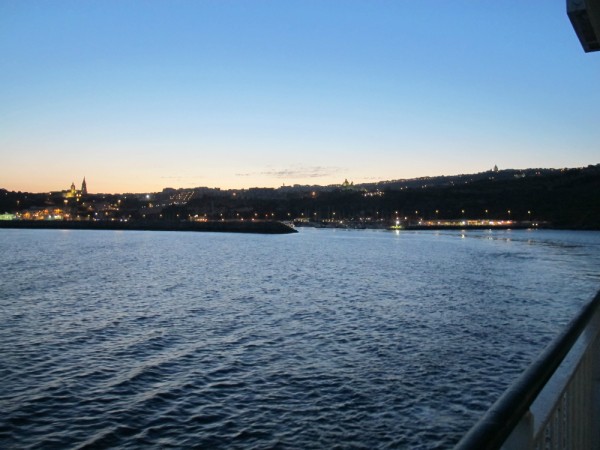 Want to check out more helpful tips about the island? Download our FREE Malta Travel Guide now!
[hs_action id="1591″]
Comments
comments