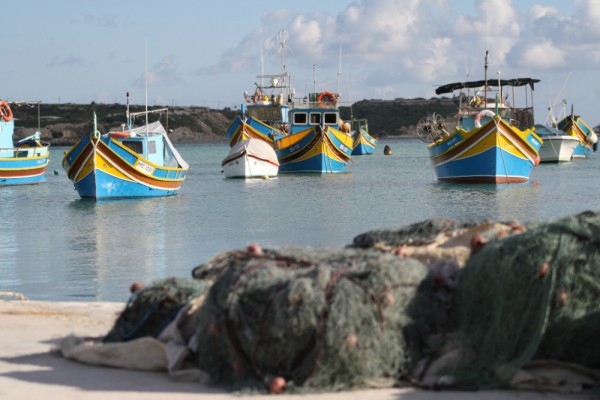 The next stop in our series of posts on Malta Must-Sees locations is the south of the island. Let's talk about the TOP 5 places you can explore around there!
[hs_action id="1591″]
1 . Limestone Heritage
Limestone Heritage is a celebration and commemoration of limestone craftsmanship in Malta. Brought to life in a disused limestone quarry, the exhibition remembers the times when stone was extracted using simple hand tools, and when uneven blocks were carried up using a horse and cart. Walk through the history of quarrying in Malta and see first-hand traditional stone buildings and household features including the girna, rubble walls, arches, ċangatura, niċċa, and more.
ADVANCED LEVEL TIP: Find and photograph a traditional building feature made out of stone (e.g. girna, ċangatura, niċċa, armarju etc). Write an email to a friend describing where you found this feature and how it was created.
Visiting Limestone Heritage
Tickets cost €6 for students and €9 for adults. For an additional €3 you can also carve your own stone souvenir under the watchful eye of a master craftsman.
Bus stop: Saura.
2. Ħaġar Qim and Mnajdra Neolithic Temples
These ancient temples constructed out of giant blocks of limestone are the oldest freestanding buildings worldwide (even older than the pyramids!) and are UNESCO World Heritage Sites. Perfectly aligned to mark the position of the sun during the Spring and Autumn Equinoxes and Winter and Summer Solstices (The South Temple at Mnajdra), you can't help but be amazed at what the people who built them.
INTERMEDIATE LEVEL TIP – At the visitor centre, ask about the constellation map etched in stone at Mnajdra.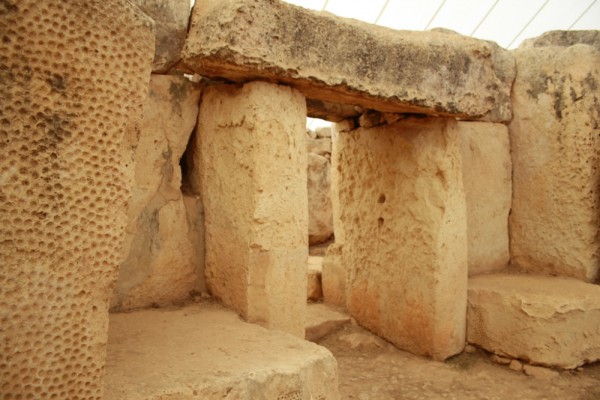 Visiting Ħaġar Qim and Mnajdra
Visiting the temples up close (which is highly recommended) costs €7.50 for students and €10 for adults and includes entrance to both. Alternately, you can go for a relaxing walk just outside the park and get scenic views of the temples for free. Extend the visit by walking down towards the sea just before Mnajdra where you can get right down to the water and enjoy an adventurous coastal walk.
Opening Hours
1st October till 31st March – Monday to Sunday: 09.00 – 17.00hrs
1st April till 30th September – Monday to Sunday: 08.00-19.15hrs
Getting to Ħaġar Qim and Mnajdra
Bus stop: Ħaġar and follow the signs (4min walk to Visitor Centre).
Map credit: Google.
3. Blue Grotto
A series of sea caves and a massive arch formed through years of sea erosion, Blue Grotto is a place of immense natural beauty. Although there is a spot just off the road where you can catch a panoramic view of the arch, the best views are reserved for those on boats. Boat trips leave the narrow Wied Iż-Żurrieq inlets and come out towards the arch, visiting the beautiful sea caves along the way. Filfla, a tiny, uninhabited, and protected island is visible just opposite. Although boat trips allow no time for swimming, you can have a dip close to the spot boats leave from and marvel at the deep valley sculpted by ancient rivers. The area is a popular climbing and diving spot, with the scuttled Um El-Faroud wreck a popular undersea attraction.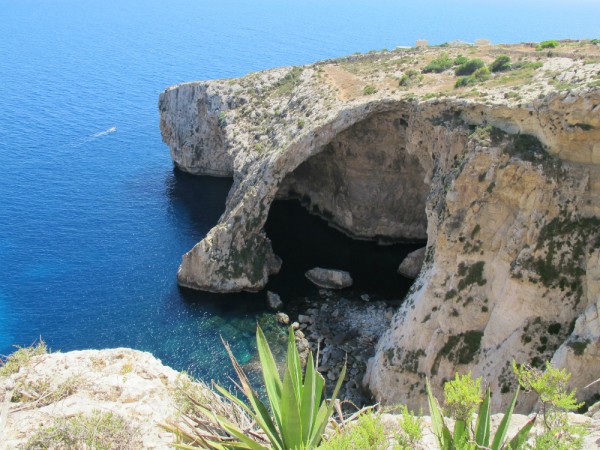 Visiting Blue Grotto
The caves are most beautiful from sunrise till around 13:00 hrs due to the unique way the light reflects off the cave walls.
Boat trips to the caves run Monday to Sunday: 09:30 to around 17:00 (weather permitting) and cost €8 for a 25 minute trip.
Getting to Blue Grotto
The Grotto is close to the village of Żurrieq on Malta's South West coast. Bus stop: Grotto or Panorama for the land based viewing spot.
4. Marsaxlokk Fish Market
Marsaxlokk is a sleepy little fishing village in Malta's southwest where you can watch the colourful fishing boats come back to land with their catches. Sit by the sea for a while and observe fishermen as they untangle their nets and clean their gear in preparation for the next trip. Walk around the various stalls displaying the fresh fish of the morning; from tiny fish to rather sizeable ones, see how many you can identify. Further along the market you will find typical Maltese food and products including local honey and beeswax, olive oil, sundried tomatoes, olives and much more. Watch out for the dry goods stall selling nuts and pulses by weight to get your hands on a yummy mix of nuts and dried fruit for a fraction of the price you would pay in shops. For a real taste of Marsaxlokk, head to The Rising Sun restaurant at the left end of the market where Michael and his wife put together traditional home-cooked meals (especially fish) that give you the feeling of visiting your long-lost Maltese grandmother. The décor is simple and prices are cheap – but the food is fit for royalty.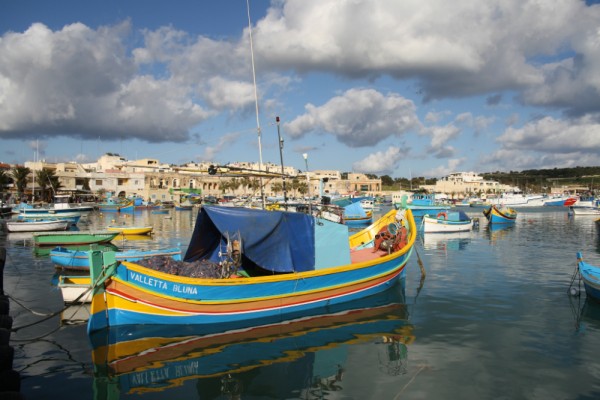 Visiting Marsaxlokk Fish Market
The Marsaxlokk fish market is on every Sunday from early morning till early afternoon (stalls start dismantling at around 13:00 hrs but some stay longer).
Getting to Marsaxlokk Fish Market
Bus stop: Marsaxlokk.
5. Għar Dalam
This prehistoric cave holds evidence of the oldest remains on the Maltese islands, dating back more than 500,000 years. Much deeper than the area accessible to visitors (50 out of 144 metres), the cave was one of the first areas on the Islands to be inhabited; human remains dating back 7,400 years can be found here. Għar Dalam's uniqueness, however, lies in the much older remains from animals trapped here when Malta was separ,ated from Sicily at the end of the Ice Age. Dwarf elephants, hippopotami, bears and deer all roamed the islands, forced to smaller sizes by the scarcity of food.
Visiting Għar Dalam
Admission costs €3.50 for students and €5.00 for adults and includes entry to the cave, as well as a garden with indigenous Maltese plants and a Victorian museum display.
Getting to Għar Dalam:
Bus Stop: Saptan. Or catch the Birżebbuġa bus to Ġorġ and walk to Dalam (about 13 minutes).
Opening hours:
Monday to Sunday: 09:00 hrs to 17:00 hrs.
---
Check out our complete chapter "What to see & experience – Memorable Malta" in our Malta Travel Guide to find more suggestions. Download it now for FREE!
[hs_action id="1591″]
Comments
comments