Continuing our series of posts on what to explore while studying English in New York, today we will take you to the stunning Empire State Building. Find out below everything you need to know before getting yourself to this remarkable landmark. 
[hs_action id="2778″]
Empire State Building
The Empire State Building is a towering Art-Deco masterpiece found in Midtown Manhattan. It is 1,454 ft. tall and was considered the tallest building in the world for nearly 40 years, until the original North Tower of the World Trade Centre was built in 1970. It has 102 floors hosting the Sustainability Exhibit on the 2nd floor and Dare to Dream exhibit on the 80th. Aerial observatories are also found on floors 86 and 102. Here you can get an unbelievable 360 degree view of New York and its neighbourhoods.
From the top, as the official site states, you can 'feel the heart of NYC'.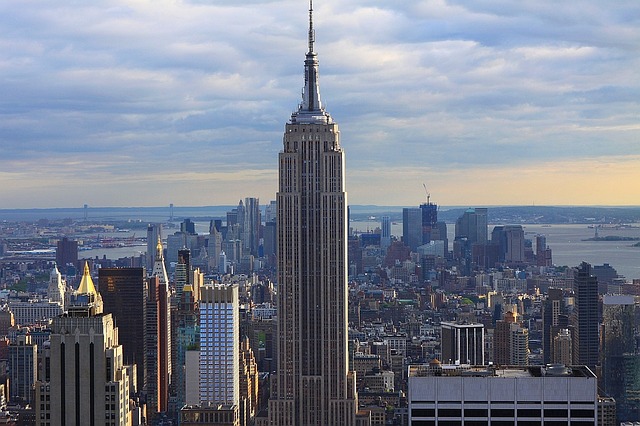 Opening Times
The Empire State Building is open to the public every day from 8am to 2am, including holidays. However, elevators going to the top close at 1:15am. For more information on the best time to visit, check out the Empire State Building Experience.
How to Get to The Empire State Building
Just look up, you can't miss it! When you are walking around the city, go to the centre of Midtown Manhattan, look for the famous Fifth Avenue and find the building between West 33rd and 34th Street.

INTERMEDIATE LEVEL TIP: Challenge yourself by picking up an audio guide in English. If you are visiting with a friend, encourage them to do the same, so that you can discuss the information from the guide in English.
Ticket Prices
Buy tickets at the Empire State Building Visitors' Centre, located on the 2nd floor or book online here. After purchasing a ticket, you can pick a self-guided multimedia device that will show you more about the building and its history. The handheld audio guide is available in multiple languages.
[hs_action id="2778″]
Comments
comments