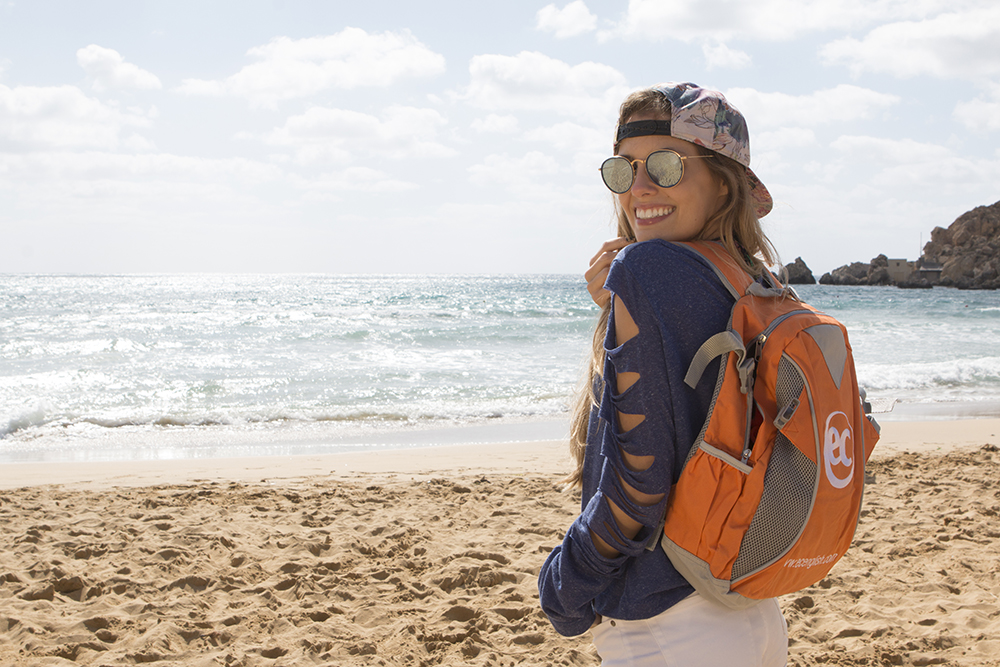 The inspirational Brazilian model Paola Antonini recently enjoyed a 2-week language learning adventure on the Mediterranean island of Malta, exploring the islands with EC Malta while improving her English. Asked about why she chose the island as her study destination, Paola explained the following:
I wanted to go to a different place, not the typical places that everyone visits, and Malta was the best choice. Malta is a unique place and I love beaches, so it was a perfect combination; I fell in love with the island, I didn´t want to leave. Besides improving my English, I visited amazing places! We went to many interesting spots around the island, which showed how the place preserves its history.
Practising English inside and outside the classroom
When this charming celebrity wasn't out and about exploring all the sights that the island has to offer, Paola joined fellow students in a Business English Mini Group class.
Business English Mini Group is a popular option for those looking for even more individual attention, more targeted improvement, and a way to boost their career prospects. Class sizes are small, so teachers can tailor and adapt lessons to give each group exactly what it needs.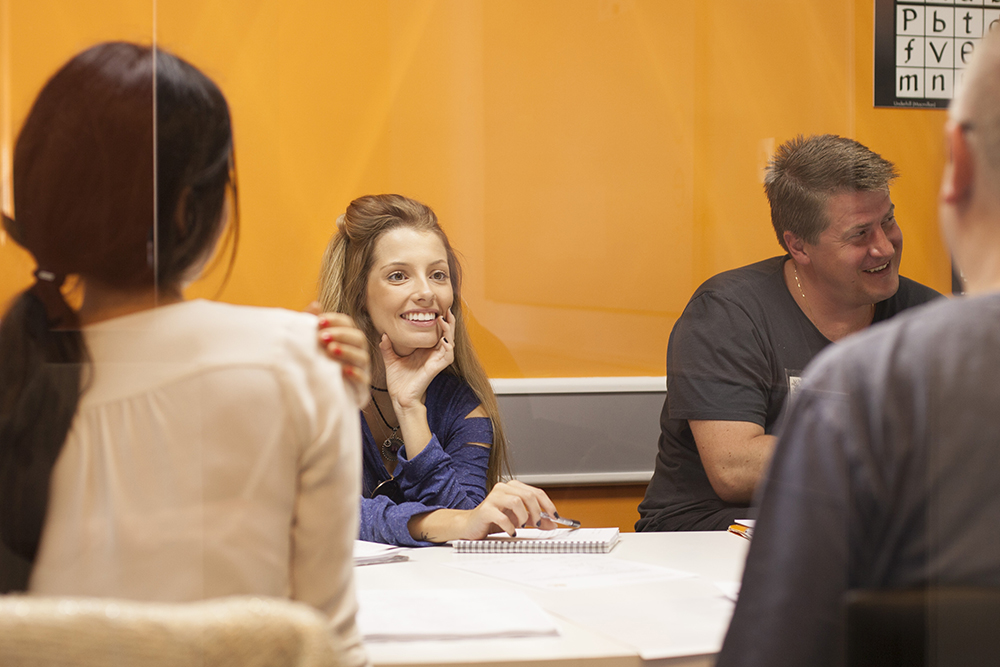 Commenting on her classes, Paola explained how "the class is very useful, we learnt a kind of vocabulary that is very important for careers. I study Journalism, so it will be very important for my career. We had, for example, a topic about what is important in the news, and I learnt a lot words that I will use in my professional future."
Eager to learn more, Paola also experienced a taste of the popular English in the City class, a course which involves going out into the city to practise the language learnt in class.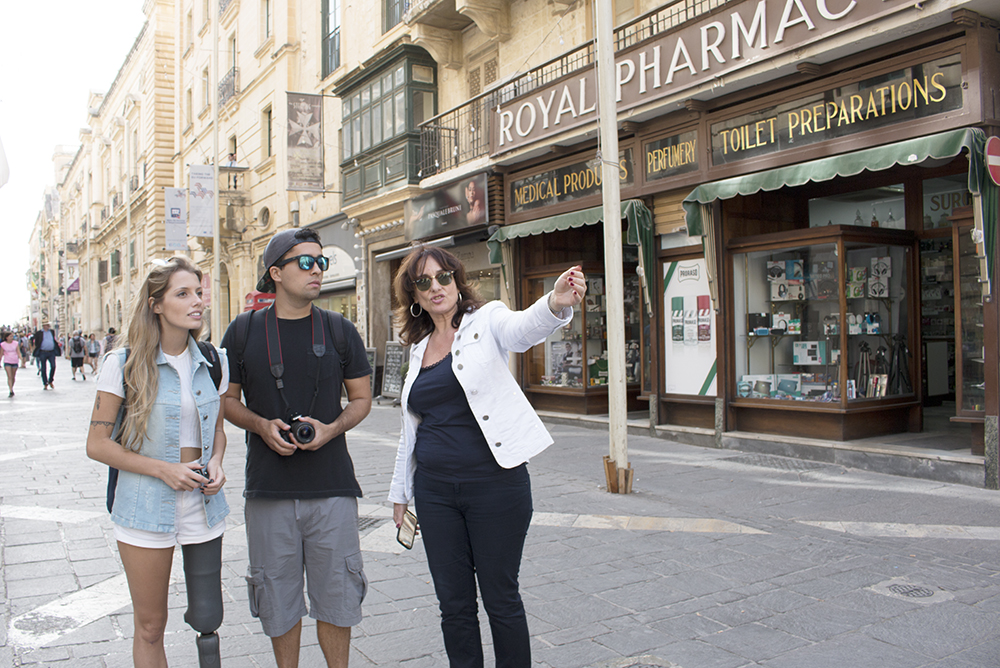 Paola explained that "it was great to get out of the classroom and practise our English in a real context. Inside classroom you learn the theory, but it is outside of the classroom that you can use your English and practise it more."
Paola's teacher, Graziella Travers, had nothing but praise for the bright young model:
What is most impressive about her is the way she radiates calm and serenity – beneath that doll-like exterior lies a strength and sense of maturity, even wisdom that earns immediate respect. Whether sightseeing or in the classroom, Paola shows enthusiasm and willingness to increase her knowledge and openness to exchange information and experience. […] Paola is truly an inspiration – a living example of courage, warmth, and positivity. I wish Paola every success in whatever she sets out to achieve, and hope she continues to set an example and spread light and hope wherever she may go.
Exploring Malta
While enjoying her stay in Malta, Paola visited must-see locations like the capital city, Valletta, beautiful Golden Bay, the sister islands of Gozo and Comino, and the colourful fishing village Marsaxlokk.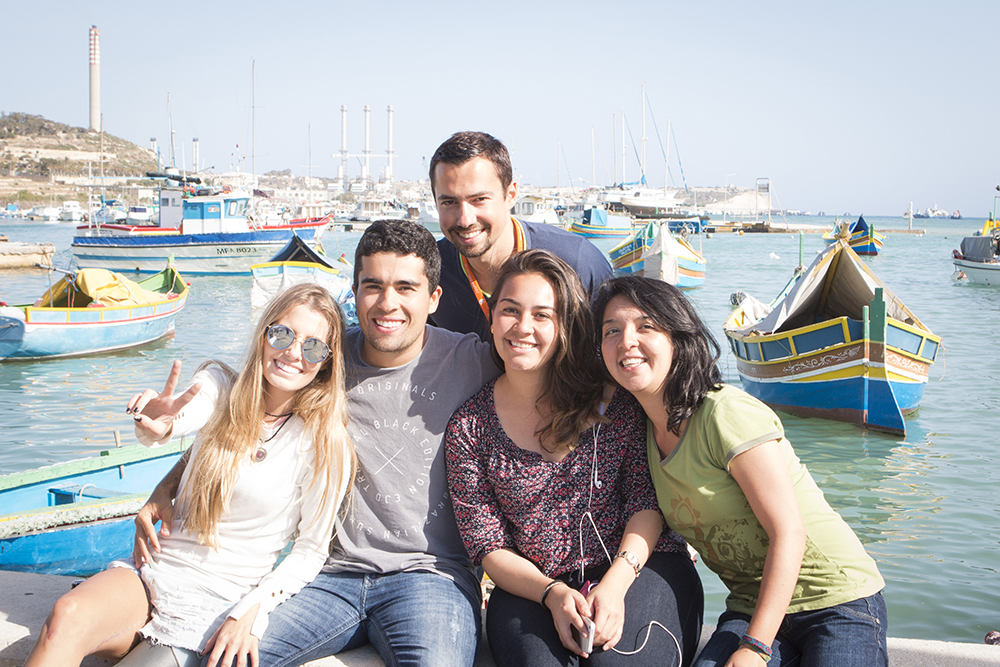 When asked about which visitor hot-spot was her favourite, Paola excitedly answered that she "really liked Gozo and Valletta, but my favourite place was Comino. The landscape is stunning and the sea is so impressive! It's really light blue and transparent.  I have never seen such a beautiful place before in my life!" The much-admired model went on to say that
The EC team is amazing, really. Everyone is always available to help you, it´s like a small family. We were very happy with the teachers, staff, guides and the way EC treat their students.

Thanks EC, I had an amazing time here. Hope to see you again soon!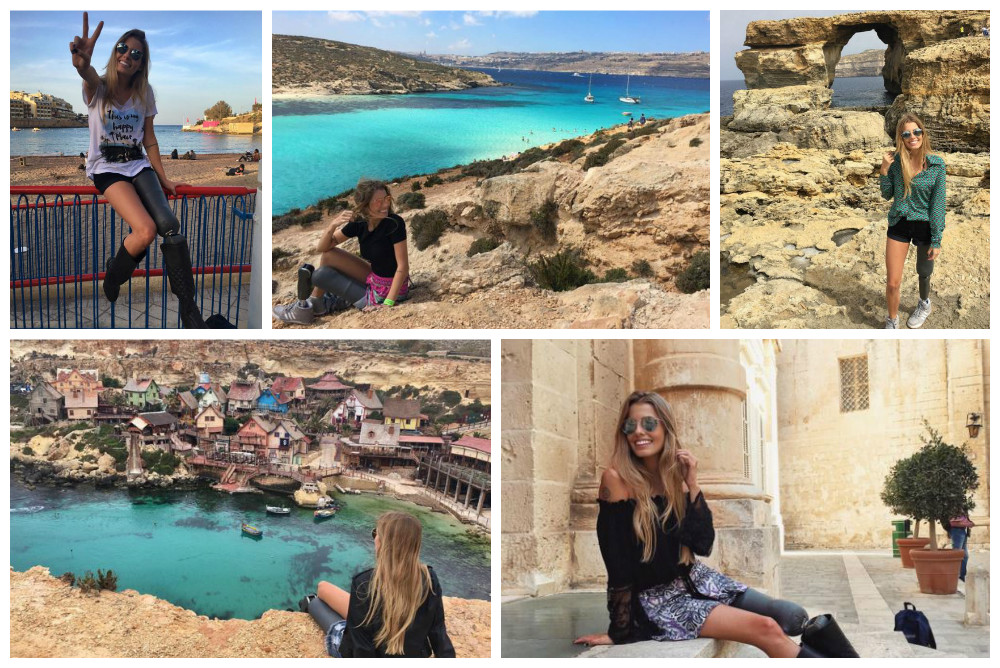 ---
Would you like to know more about this gorgeous Mediterranean island? Download our Malta Student Travel Guide for FREE and discover everything you need to know about this stunning destination!
[hs_action id="1591″]
Comments
comments