Summer is here! Every year, thousands of students make this Mediterranean jewel their destination of choice when it comes to learning English abroad. Made up of 3 sun-kissed islands, Malta is known the world over for its stunning beaches, crystal-blue seas, and a wonderfully laid-back vibe topped with a rich cultural history. If you're planning to join us and learn English in Malta, here are 5 things you definitely need to do this summer:
1 | Learn English, of course!
EC Malta is located right in the heart of Malta's entertainment district, and offers a wide variety of courses in Academic English or English for Work to help you boost your education and increase career prospects. If you'd like to get to know your destination while improving your fluency, then English in the City is the way to go. One of the best things about learning English in Malta is that you'll make friends and memories to last a lifetime! Visit our site for more about English courses at EC.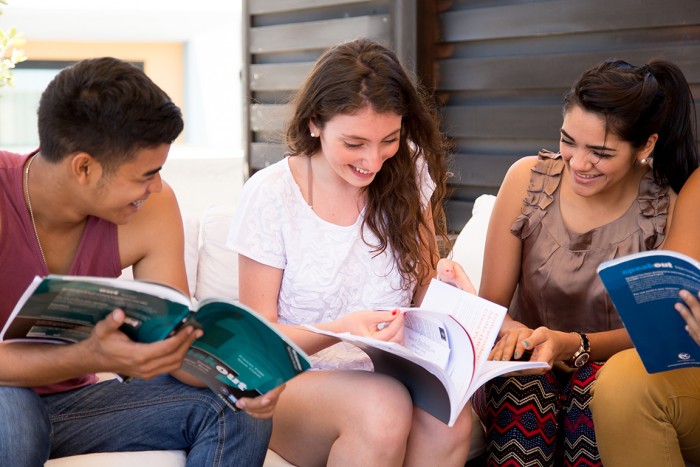 2 | Take a dip in magical St. Peter's Pool, Delimara
This slice of paradise is away from the typical tourist hotspots, meaning that you and your friends can probably enjoy this natural pool in peace and quiet.
3 | Enjoy a day trip to Comino
Comino is a tiny island and diver's paradise between Malta and Gozo, home to the crystal-clear Blue Lagoon. Grab your friends, book a boat trip, and enjoy a full day in beach heaven.
4 | Eat some pastizzi and enjoy a cold pint of Cisk
Pastizzi are a type of cheap, flaky pockets of pastry filled with ricotta or mashed peas that the Maltese love to treat themselves to. Many locals like to enjoy their pastizzi with a glass of tea or an ice-cold pint of Cisk, a local beer.
BONUS: Don't miss out on the tasty Maltese ftira – a delicious sandwich made of local Maltese bread, olive oil, tomato paste, tuna, capers, olives, and onions!
5 | Experience a traditional Maltese festa, or 'village feast'
Each town and village has its own patron saint, and a yearly feast to celebrate that saint. Streets are filled with food stalls, toy vendors, and all the candy floss you could need, and the firework displays are always spectacular. This is the perfect time to have fun, meet locals, and enjoy a real sense of the Maltese community spirit.
---
Want to learn English in Malta? Talk to us today. 
You can also download for FREE our Malta Travel Guide to find out much more about this gorgeous island!
[hs_action id="1591″]
Comments
comments