If you're thinking about learning English in Canada, then Toronto should definitely be one of the top 3 options on your list. As Canada's largest city, this multicultural hotspot is a network of quirky neighbourhoods, colourful, friendly locals, and all the art, museums, sport, and music you could possibly wish for when you're studying English abroad. This iconic city is a student favourite, welcoming more than 10 million tourists and over 800,000 students each year; this means that when you're going to learn English in Toronto, you'll have the chance to meet new people from all over the world! EC Toronto is a stunning, modern school centrally located in the city's vibrant midtown area, right in the heart of the action, with spacious classrooms and all the resources you'll need during your EC experience.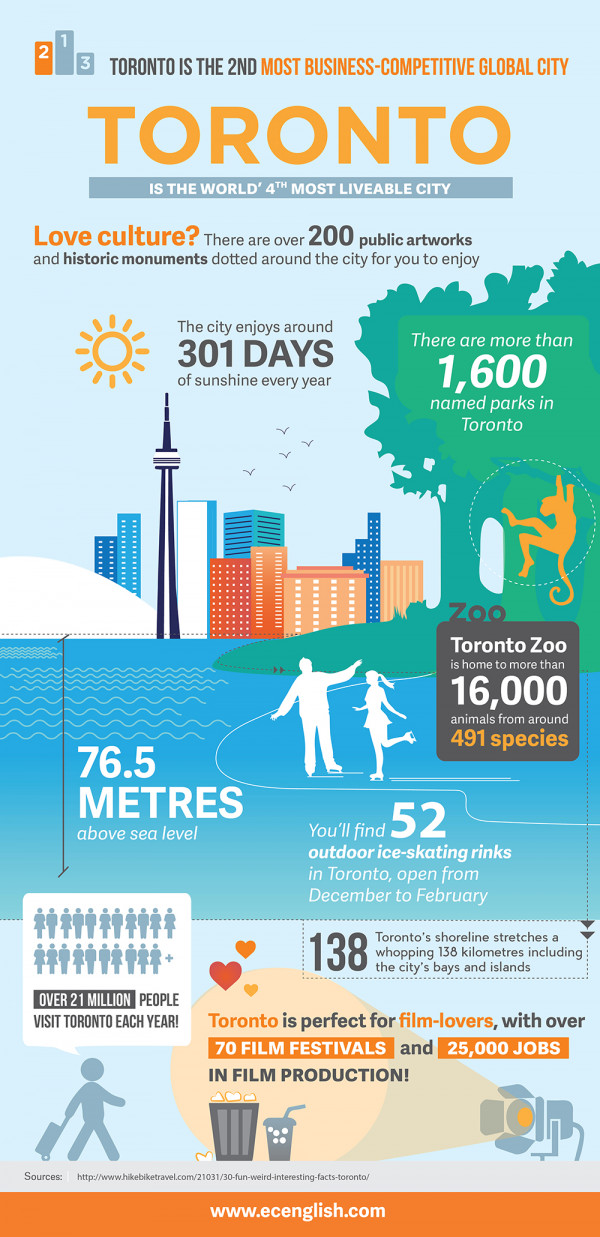 Would you like to find out more about this amazing city?
Download our new FREE Toronto Travel Guide to discover the most amazing ways to explore the city while improving your English.
[hs_action id="4641″]
Like our infographic? Don't forget to share with your friends! 😉
Comments
comments