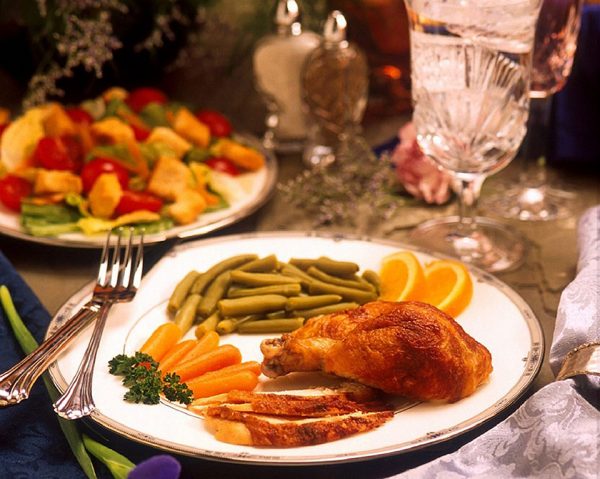 Thanksgiving is a North American holiday celebrated on the fourth Thursday in November in the United States, and the second Monday of October in Canada. It is an annual tradition that originated as a feast to give thanks for the harvest from the previous year. In modern days, this holiday is celebrated as a dinner with extended family with food including roasted turkey, mashed potatoes, and pumpkin pie. Some families have ways of giving thanks during the holiday, often by going around the room and each person saying what they are thankful for.
In the United States, the tradition comes from the colonists' celebration of their first harvest in 1621, when 50 of the original settlers of the colony feasted with 90 Native Americans. Americans typically get Thanksgiving Day and the next Friday off from work and spend the days with their family. Black Friday is the day following Thanksgiving, when many retailers offer sales before the Christmas season.
The Canadian tradition coincides with the English harvest festival and is often celebrated on the Saturday or Sunday before the Monday of Thanksgiving.
Whether in Canada or the United States, this holiday is a great time to spend with new friends and family and experience new traditions!
Interested in experiencing your own Thanksgiving? Learn more about learning English in the USA or Canada!
Destinations in Canada and the US
United States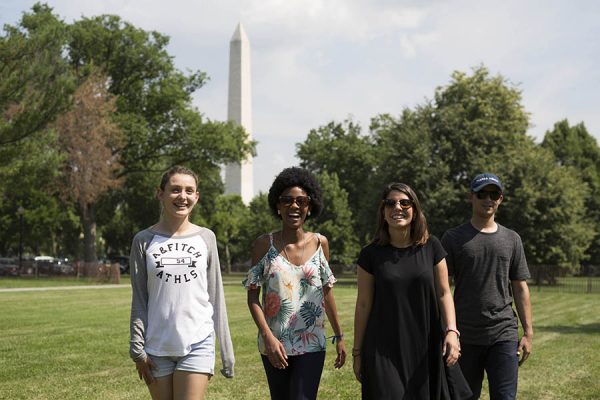 Boston is famous for its world-class educational institutions, iconic sports teams, and being the birthplace of American independence.
In the heart of Manhattan's Times Square, and with fantastic city views, our modern school is just minutes away from 5th Avenue, Broadway and the Empire State Building.
The epicentre of US politics, and full of famous monuments, memorials and museums, Washington provides an awe-inspiring environment for study.
San Francisco is a colourful, creative city, revelling in freedom and openness. This vibrant destination has much to offer, from its eclectic neighbourhoods and stunning surroundings to its wonderful seafood and architecture.
San Diego has a wonderful Californian climate and a relaxed way of life. The golden beaches, secluded coves and rugged landscape has to be experienced to be believed.
Everything about Santa Monica is irresistible. There are countless shops and restaurants, more than three miles of white sandy beach, not to mention all the celebrities that can be spotted strolling around town.
EC Miami is located in the very centre of South Beach, with white sand and the turquoise sea just a short walk down world-famous Lincoln Road past restaurants, cafes, bars and shops.
Canada

The world's largest bilingual city, Montreal is rich in European charm with a unique English and French cultural mix. You can learn English, French, or both at EC Montreal!
Toronto is Canada's largest city and financial capital. This multicultural destination is formed of unique neighbourhoods and has everything to offer: arts, music, sports, museums and more.
Consistently rated as one of the top three places in the world to live, Vancouver is a stunning, friendly and charming West Coast city. It offers culture, recreation, history, adventure, shopping and entertainment.
[hs_action id="3586″]
Comments
comments