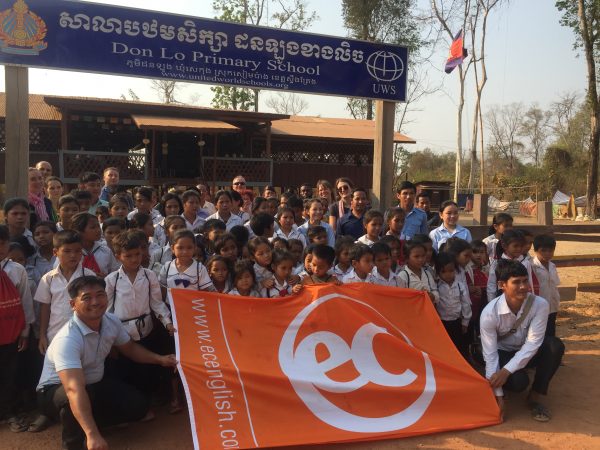 EC English Language Centres have an ongoing partnership with United World Schools, a charity who bring education to the world's poorest children. So far, we have provided the funding to build and give continued support for 2 schools in the very north of Cambodia, pretty much a stone's throw away from the Laos border.
The partnership goes so far beyond a CSR initiative. It is very special and providing communities with schools is just the start. By offering the children of these communities an education, UWS and EC are opening a world of opportunities to a group who would otherwise have been quite limited.
An integral element of this partnership is developing a relationship between EC and the schools we have sponsored. Having just returned from the most amazing 2-week trip to Cambodia with an international team from EC, I wanted to share some observations I noted throughout the trip.
10 Observations: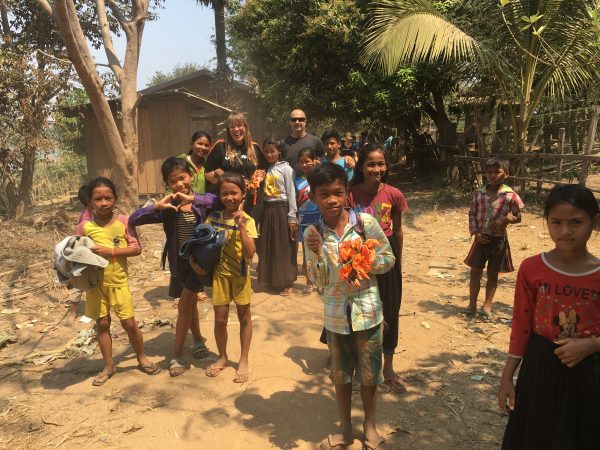 1) Cambodians are the most beautiful people, reserved at first but full of joy and honesty which is both humbling and contagious. The children, the communities and the UWS team are committed to helping and their generosity is overwhelming. Whether being given presents from the community, time and attention from the UWS team, or hugs from the kids, the spirit of generosity shone through even the trickiest language situations.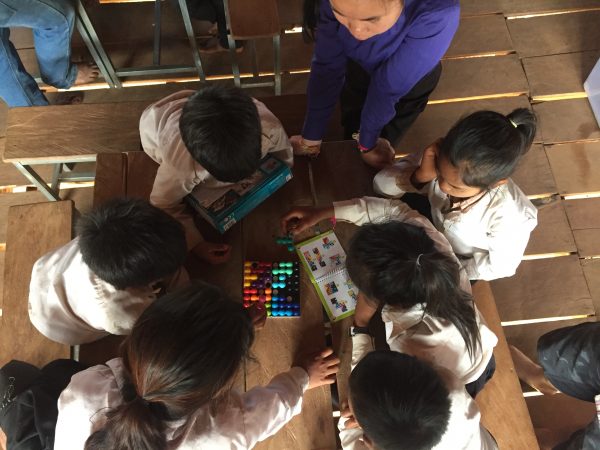 2) The kids were so connected and focused. Nothing was outside of their abilities, they could work for an hour without any interjection. They possessed a level of concentration that when compared to my mind, truly highlights how a frenetic lifestyle, with so many distractions can impact negatively on our focus.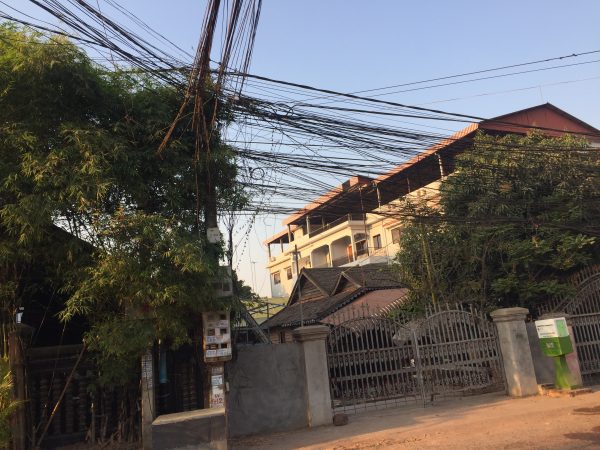 3) Their electrical planning on the other hand, is quite a good representation of the chaotic yet functional workings of my mind – and rather represents the contents of my handbag too!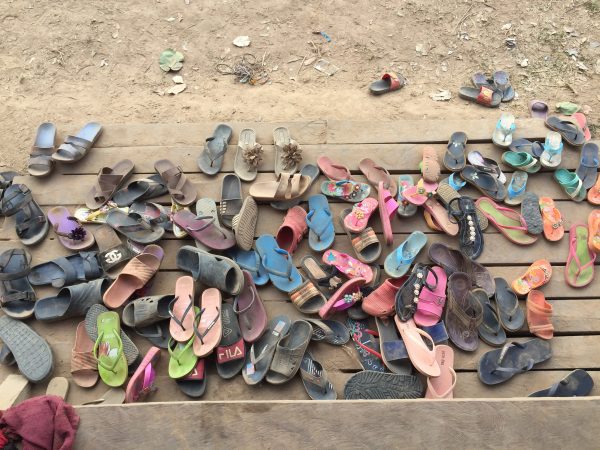 4) It's incredible how quickly you acclimatise to certain things… heat, dirt, ungodly wake-up times, hammocks, very hard surfaces to sit on, massively swollen feet, are all manageable at the time. But the relief when you get home, have a shower and lie in your soft bed, does leave you reflecting about just how lucky we are, how much we have, and how little of it we really need.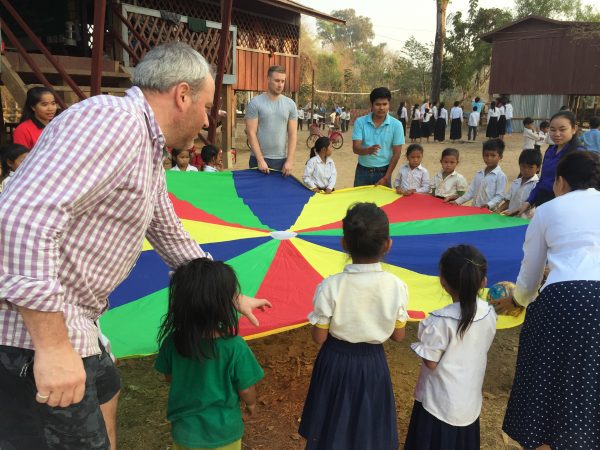 5) Teaching is special. It's fulfilling yet exhausting. It's amazing to see the phenomenal results and receive wonderful feedback through smiles, hugs and focus. We connected with the kids and community teachers just by being present and in the moment in the classrooms. The energy required to be switched on, up-front and centre was intense and lunch breaks were sacred. It was such a rewarding experience.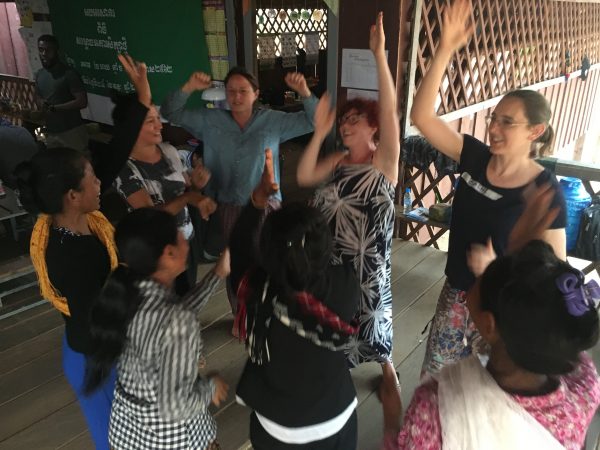 6) Life is nothing if you can't sing and dance it out after a hard day. The villages we visited have no electricity, no clean water, no wells or boreholes, no sanitation, but they do have schools! They are seriously remote, yet when we arrive, night falls and "boom"… a huge PA speaker hooked up to a car battery, with Bluetooth connectivity, was wheeled out. Add to that a village mobile phone connected to YouTube for tunes and the dancing began! A dubstep version of Macarena was a hit, together with the now forever stuck in my brain Rom Jek, some Bollywood classics and beautiful traditional songs with hypnotic, cyclical dance moves.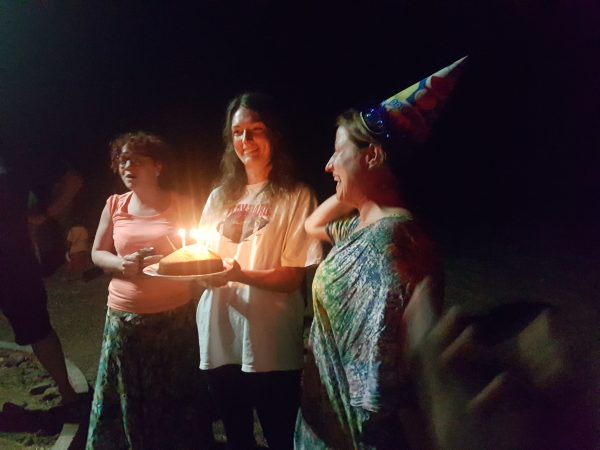 7) I've never felt more special. The entire village came together to sing happy birthday to me, which was incredible, and even more humbling was finding out that most of the people there don't even have a clue of their own birthdate. A cake materialised, from where we aren't sure, but it was a massive effort for them. I bawled like an idiot and realised a tiny cake can in fact feed 150 kids, if you cut it small enough. One of my little buddies made sure every last kid had a piece. I was blown away. It was so special. I will never ever forget that night, the soundtrack of crazy music, the cake, the fantastic people, being in the jungle with no roads and the river crossing away from a dirt track.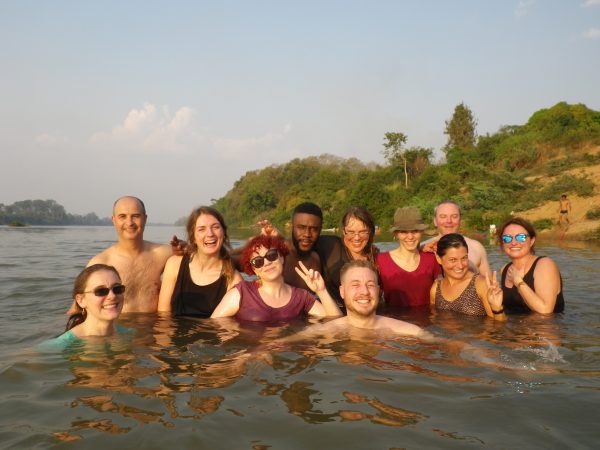 8) People are everything. Our group, a motley crowd from all over the EC world, brought together in less than luxurious conditions performed like pros throughout the whole experience. Ashley, Aimee, Brandon/Chris, Charlie, Craig, Elaine, Kate, Marijke, Ryan and Sandra are seriously the best people ever! We had such a great experience that was not just enhanced by being with such a great team, it was made possible because of the team. I will treasure all of our interactions forever as we now have strong connections across the world that didn't even exist a few weeks ago.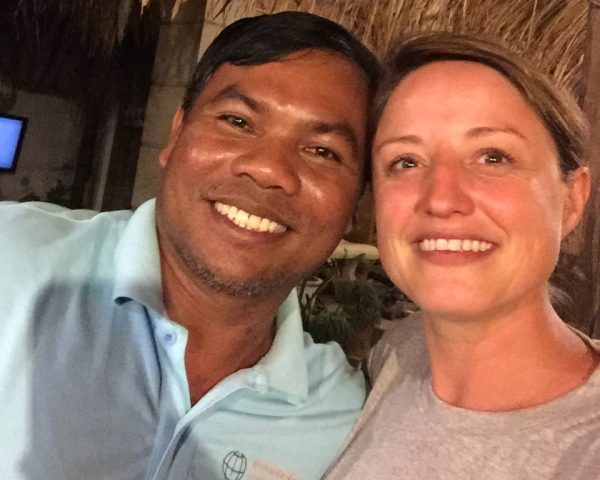 9) Never turn down the opportunity to interact. A late-night decision to gate-crash the UWS team's party ended up being one of the most magical evenings!  The guys made a wonderful camp fire for us on the bank of the river. We sang, we all got a back rub, we connected with the people who had been looking after us, feeding us, and translating for us for the last week. We managed to overcome language barriers, cultural differences and had the most beautiful experience imaginable.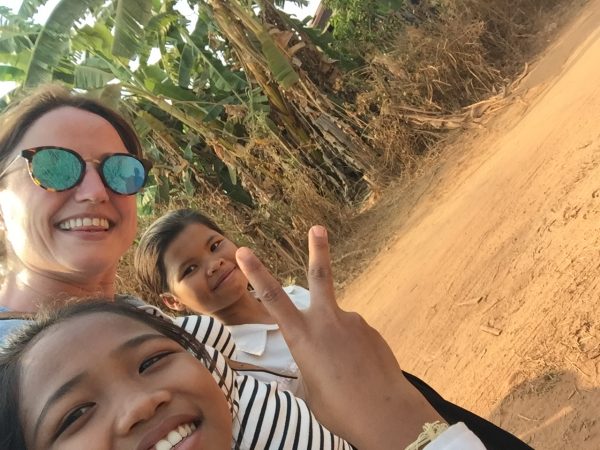 10) I love my family so much. It was hard being surrounded by little ones, dying for a kiss and snuggle, but not being able to. I wanted my babies and missed them terribly. Lying claustrophobically in my hammock one evening, I just wanted to be home with my kids and hubby. When my kids are a few years older I'm taking them to visit. They need to feel and see what life is like if you just so happen to be born in a different place. I need to wait until I think they can handle 4 flights, an 8-hour drive, 1-hour ride in the back of a pick-up and a river crossing though.
A few bonus ones 😊
a) SPIDERS! Even though I am not an arachnophobe, the massive pingpeang (the only Khmer word I remember) were horrifying! Particularly when faced with about 3 gazillion huge black ones on the wall as about to pee on a squatty toilet, headtorch illuminating the nasty buggers, and having to pass them to get back out. Thankfully, a very helpful chief of police sprang into action and they had seemingly been dispatched when I returned to the loo shed.
b) Washing in river water does not make you clean… the suntan you thought you had was actually a layer of filth, and you only realise this once you get back to civilisation and have a shower. However, that wash in the filthy water feels like the most refreshing experience of your life in 38-degree heat.
c) The lack of soft surfaces to sit/sleep/hang out on is full-on. Hammocks are hard, claustrophobic and apply lots of pressure to all areas. Teak benches and steps are hard… mats on the floor are hard.
d) Rice wine purchased from Jerry cans, via a tin tea pot is lethal.
I want to say a massive thank you to EC for giving us this opportunity, sending 11 of your people to Cambodia for 2 weeks is a wonderful thing to do. Thank you to Dan Woodard for all his planning and support, and a huge thank you to the UWS team who looked after us all so well.
Louise is Head of Brand at EC and has been working with the company for 14 years. Hailing from Wales but living in Malta, this was her first time venturing away from her family and work for such a stretch, but was one of her most fulfilling experiences, which she is dedicated to repeating.
Learn more about EC's involvement in Cambodia!
Comments
comments