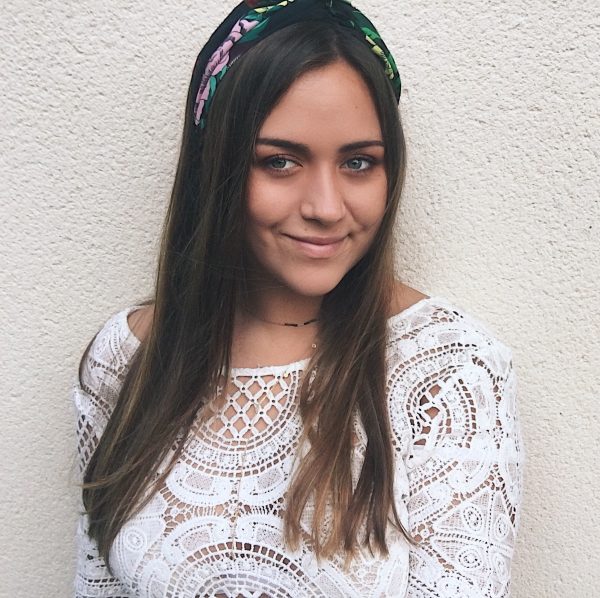 Hi Cloé, would you like to introduce yourself?
Hi! My name is Cloé, I'm 21 years old, I come from France and I am currently studying digital communication & marketing in Paris.
When did your internship start and how long are you here for?
It started in February and I'll be at EC business centre for 4 months, until June.
Why did you choose to intern at EC Malta?
I was studying English in Malta last year at the EC school and I really liked the atmosphere and working with people from all around the world. I had a very good memory of Malta. Then, when I knew that I had to make an internship abroad this year I just decided to come back to my adopted country.
Tell us a little bit about your experience as a student at EC.
I've been in Malta for 4 months last year. I arrived at the end of October, and I remember that I was so stressed because of my English level. Then, I met other foreign students who have become my friends and we have improved our English together, thanks to our amazing teachers. I think I had the most exciting months of my life.
How is the internship so far?
I'm glad to be a part of the marketing department, they are very sweet and make me comfortable. I work on several interesting tasks such as brochures for the young learners' activities, EC programmes and many other things but it's actually the main part of my job and I really like what I do.
What is your favorite place in Malta?
I like so many places in Malta but I think my favorite one is Sliema because I go there whenever I can to walk along the coast. For me, it's a very peaceful and relaxing place. The perfect place to go shopping is in Sliema shopping complex where there is a really nice view of Valletta also.
What other things do you like to do?
I really like hanging out with my friends and have a drink somewhere. I highly recommend to go to Paceville for the nightlife, even it's a not a secret anymore. Otherwise I'm the kind of person who likes chilling during the weekend while another part of me likes to take the bus and go on an adventure to discover a new place, sometimes alone and sometimes with friends.
Do you speak any other languages?
My mother tongue is French, I also speak English but that's all. I tried to learn Spanish but I'm really bad at it so I gave up. For the moment I want to stay focus on English and try to be bilingual.
Thank you Cloé for taking the time to tell your story and for the work you contribute to our department! 
Are you planning to study English abroad? EC offers classes in a variety of tempting locations around the world and they're waiting for you.

Comments
comments