We recently introduced you to our five new schools in Australia and New Zealand on our blog post(link). So now it's time to look at each one in more depth. You'll get a taste for the personality behind each school and see what makes them the ideal English learning destination for you! This week, we're exploring cosmopolitan, cultural Melbourne so come along with us and find out why we love it.
The Art and Culture Scene is Buzzing!
If you're studying English in EC Melbourne, be sure to join the school trip to Rose Street Artists Market in Fitzroy. Inspired by the famous markets of Berlin and New York, this is where to go for stalls and displays of local artworks and crafts. The city is famous for its graffiti which you'll realise very quickly as you explore the streets and neighbourhoods of your new home. Art galleries big and small can be found here too, with artworks from national and international artists. A visit to the Original & Authentic Aboriginal Art Gallery is a must!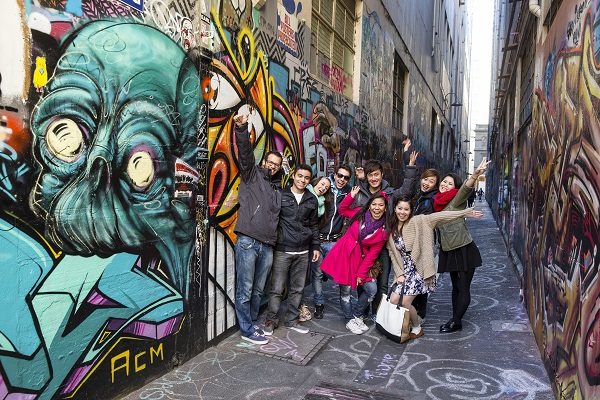 It's All Coffee, Coffee, Coffee
Ask anyone who has been to Melbourne what their strongest memory is and "café culture" is bound to be on the list! There's a café around every corner. There's one every couple of steps along the road and by the beach. You'll even find a café within the EC Melbourne school. So, whether your flavour is an espresso, macchiato or café latte with almond milk, you won't have to look for too long. It's nice that these cafés double as a great meeting spot with your new friends too.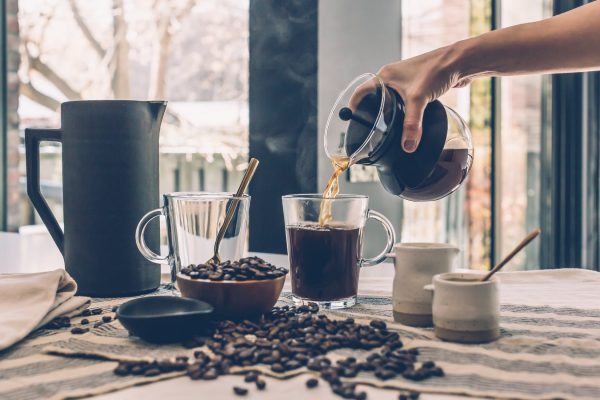 It's a Foodie's Paradise
Practice your English vocabulary while exploring the many, many restaurants in Melbourne. Home to over 140 different nationalities, there are thousands of restaurants to try. You could try a different place every day and do a tour of European, African, Caribbean and Indian cuisine. As well as Middle Eastern, Asian and the list goes on and on… It's the ideal city to get some food on the move and walk through the different areas and districts.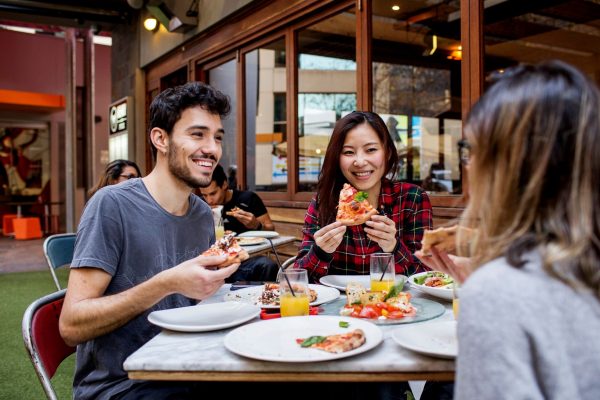 A School Within a University
The school is in the heart of the business district, on the campus of Charles Stuart University. While students will be in their own school, they will share a space with university students, giving them a taste of Australian university life. For students studying exams for university applications, this is especially nice as it gives them an inside look at their possible future. Perhaps even encouraging them to do as well as they can to realise their dreams and their full potential.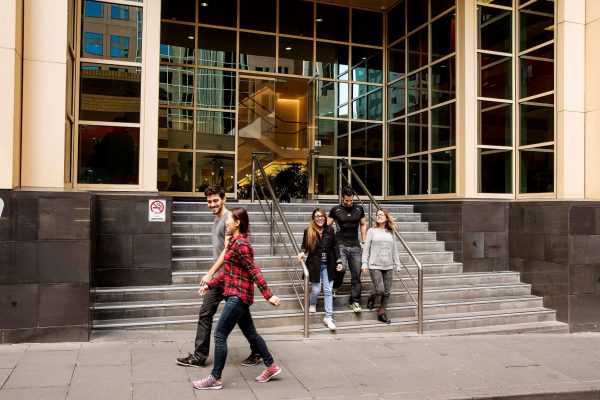 Wonderful, Exciting, Cosmopolitan… Melbourne!
Considering all of this, it's easy to see why Melbourne would be high on your list of choices for studying English abroad. It's broad range of activities and entertainment coupled with a fabulous climate is a hard one to refuse. Just imagine all of this and we didn't even mention the beautiful beaches nearby. This is all waiting for you to come and experience studying abroad. If you are considering an English course in EC Melbourne, please contact us today and we'll help get you there.


Comments
comments