1. Malta has a stable economy.
Malta has a stable economy, one that barely seemed affected by the general European crisis since 2009. Therefore, if you are looking to work abroad, there are good chances that you will find a job here as its economy is very dynamic (just bear in mind that the main industries in Malta are Real Estate, Tourism, Financial Services, and I-gaming, and if you are a holder of a Latin American passport there are a few requirements you would need to check before making the decision to come).

2. Settling down might be easier than in other countries
Malta has this feeling of being a small town with everybody knowing everybody, veggie-truck-stands waiting on the next corner of any street, grandmas waving hello to you each morning and overall friendly people ready to help you when in need. Being a Mexican myself, the cultural shock of moving to Malta was not a huge one. Catholicism is the main religion and there are patron village feasts happening all year round (as it would in any small town back in your country, isn't it?), and the weather during its long summer makes me think back of certain days when I was living in the tropical Riviera Maya in Mexico.
3. It is a great option to study English as a second language
Although you might think it is far away, consider that you are coming to a very cosmopolitan country with people from all around the world and easy access to other European countries in case you are the traveller type. School fees are cheaper than in other destinations, consequently studying for longer periods becomes more affordable. I have no doubt that if you do some research you will find the perfect English school in Malta, one that suits your needs and your budget.

4. There is a growing Latin American community
In case you find yourself forgetting how to speak Spanish while visiting or living in Malta, there are several groups on Facebook and weekly events organized by Latin Americans for the Latin American community.
5. The sun
Seriously? Yes, the sun plays a major role in my daily mood. I might be assuming here but, for some of us Latin Americans, walking or driving to work on a sunny day or feeling warm standing in the sunlight makes a difference. Apparently, Malta will offer us mortals 300 days of sunshine on average.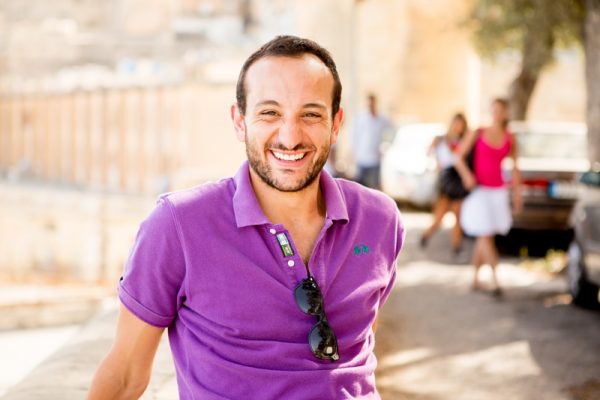 There are many more reasons to visit this little Mediterranean island, come and see for yourself! (or google it at least).


Comments
comments