Hallowe'en is becoming more and more of a popular celebration every year. It's a time when you see kids running through the streets knocking on doors for sweets and candies. You will notice people hanging decorations of ghosts and witches in the windows of their homes and businesses. The weather is colder, and overall, things start to feel just a little bit… spooky.
Originally called Samhain (pron: 'Sow-in'), Hallowe'en dates back over 2,000 years to a time when people celebrated the changing of the seasons, from light to dark. The Celtic people believed that on this night, the gates between the land of the living and the dead would temporarily open. To protect themselves, they would dress in costumes to scare away spirits and ghosts.
Let's look at some creative ideas to get involved while learning English abroad.
Frightful Festivities in Dublin
Where better to get closer to the action that at the birthplace of the tradition? Ireland. Bram Stoker, the author of Dracula wrote the famous book in his Dublin home and October 2019 will be honouring this in an extra special way. How, you may ask? This year, on the 23rd of October, people will attempt to break the world record of Draculas in one place! Get your cape and fangs and head to authors former home at 6:30pm to be involved. Aside from this there are many other events to choose from. The Puca Festival in Athboy is where you can celebrate Hallowe'en as the pagans did. Take a Walking Ghost Tour of the city and explore graveyards and haunted alleys and at night, it's got to be the Disco Bloodbath: a Hallowe'en party in a church!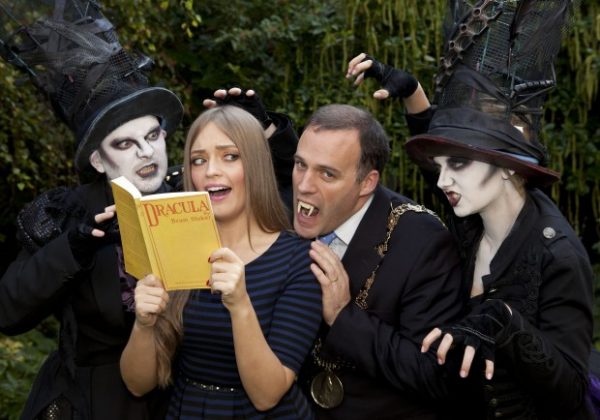 EC Dublin is Classically Creepy
Always willing to embrace their heritage, EC Dublin are preparing a great line-up of Hallowe'en activities. There will be a student party night where students dress up in costume and get in the spirit of things. There will also be some other Hallowe'en activites, such as pumpkin carving, a costume competition or face painting and a terrifying trip to the Nightmare Realm. The Nightmare Realm was given the World's Best Hallowe'en Event Award so why not go along see it for yourself? Walk through your worst nightmare with live creatures ready to pounce and make you scream.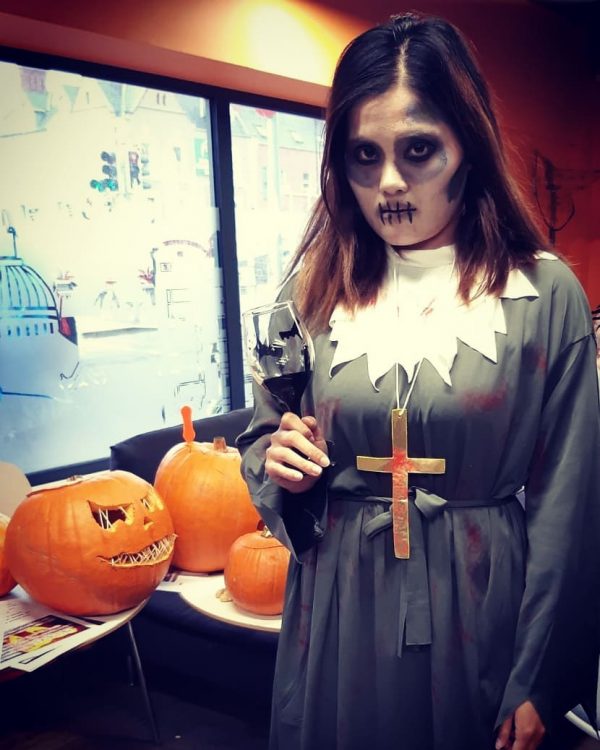 Eerie Entertainment in London
If you're in London this Hallowe'en, you're in for one hell of a treat! This city rarely misses out on an excuse to party so you're only problem will be choosing which one to go to. Trapped in Wonderland is an Alice in Wonderland themed party, where all the characters have taken a nightmarish turn. Have a bloodied tea party with the Mad Hatter and party the night away with Evil Alice. Other parties and events include a Stranger Things themed party called The Upside Down, complete with 1980's music, and drink hot wintery drinks while telling ghost stories at Brunel's Midnight Apothecary's Hallowe'en Spooktacular!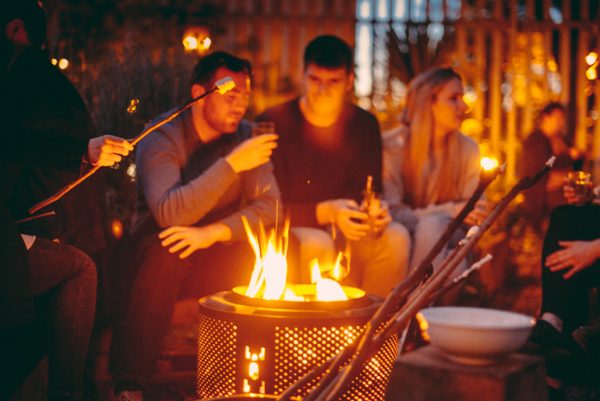 EC London is Wonderfully Weird 
Just like their Irish neighbours, EC London have an array of activities to get involved in! In fact, they are currently planning an entire week of creepy activities for their students. There is going to be a Hallowe'en movie marathon where you'll be too busy jumping out of your seat to realise you're also learning plenty of new vocabulary! There will also be a trip to see Wicked at the theatre. This world-famous show is sure to set the tone for all things Hallowe'eny. Why not wear something green to honour the wicked witch? Keep an eye on their Facebook page for more events being added to the week!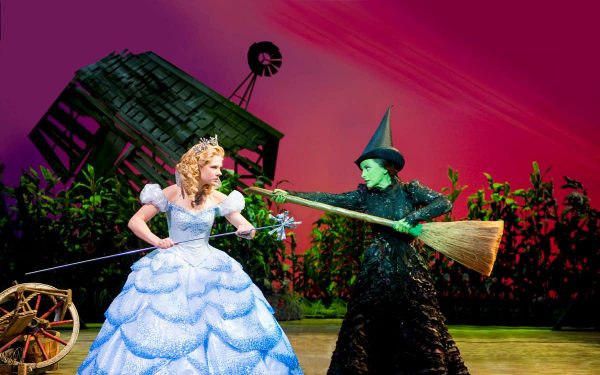 With so many options in these cities, and many other EC destinations, you will be spoiled for choice for Hallowe'en. If you're already studying an English course with us, let us know where you are and what you'll be doing to celebrate this frightful festival. On the other hand, if you are looking for somewhere to learn English in October, then look no further. Happy Hallowe'en everyone!

Comments
comments