Today we are moving north to colder, more wintry climes. To that lovely, friendly nation right on the edge of northwestern Europe: Ireland! EC Dublin are no strangers to creative ways to get into the festive spirit; their Christmas tree alone is a beauty this year with those white roses. We'll be discussing how you can enjoy the activities while learning English in EC Dublin and also some interesting Irish Christmas traditions. So please, read on!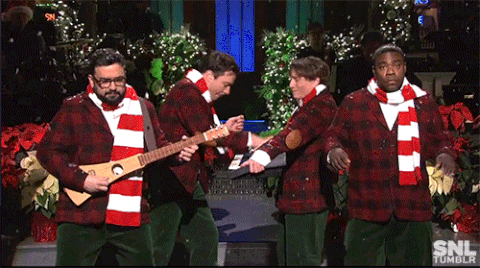 1. The Christmas Swim
Not for the faint-hearted but a lot of fun if you're brave enough. Some will call it the Christmas Splash or the Polar Dip and while some take place on Christmas Day, some towns will organise theirs for St. Stephen's Day (26th December) or other days throughout the month. The objective however is the same and it goes a little something like this. Get yourself to the beach with friends, leave your coat on the beach and run into the 8 to 10°C waves! Once you're sufficiently frozen, head to the local pub for a hot whiskey and bowl of soup to warm you up again. Guaranteed to put a smile on your face!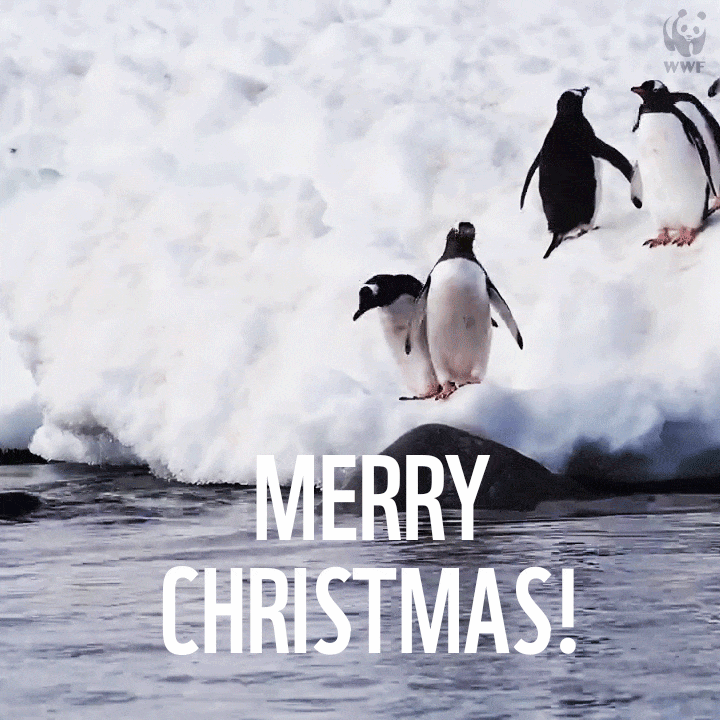 2. The 12 Pubs of Christmas
This is a great event to pull together different groups of friends. It started with people looking for a solution to trying to meet everyone over the holidays and well, at Christmas, a lot of these meetings ended up being in a cosy bar. So, why not bounce from one pub to another throughout the night, 12 pubs to be exact, collecting friends along the way, losing others who want to go home and sleep and basically just having a great time! Some people will have a game or challenge for each new pub they go to too. It's far more to do with chatting than drinking but ahem, there's definitely plenty of both!
3. Put a candle in your window
An old Irish tradition but a heartwarming one. Putting a candle in the window symbolises welcoming new people and strangers in the community, and remember friends and family who have moved abroad. Some people say it also has references to Mary and Joseph looking for a room to stay when she was close to giving birth. A candle in the window represented a room and welcome stay. Irish people are known for their welcoming spirit and if you're studying English in Dublin, you may have heard or seen the words, "céad míle fáilte", which translates literally to "a hundred thousand welcomes" and this candle is the epitome of that welcome.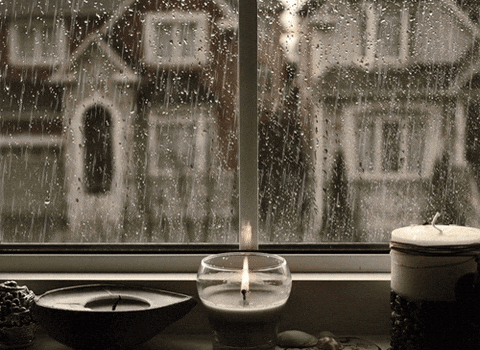 4. Go to the Pantomime
The Panto, as it's known, is a musical comedy stage show that's a lot of fun! The shows are based on popular fairy-tales or children's classics such as Aladdin, Cinderella, Jack and the Beanstalk and the Wizard of Oz, and whoever is responsible always manages to add a new twist to an old story. So yes, it is family entertainment but with subtle adult humour too. It was once a dying tradition but is strong again, likely because it's just such good, honest fun. It will always, always, always have a local male actor that everyone knows dressed as the ugly sister or villain and this drag element is a popular highlight. Stretch your giggle muscles and go along for plenty of laughs!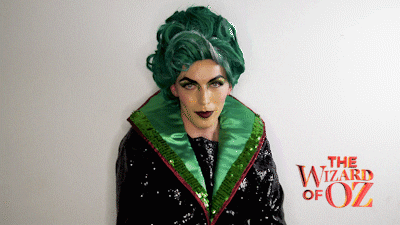 5. Wear an ugly Christmas jumper
This is not exclusive to Ireland but deserves a mention for the dedication around the country. The task is to make or buy the gaudiest, ugliest Christmas jumper imaginable and wear it to work, school or a night out with your colleagues, classmates and friends. Popular opinion dictates that the the ugliest ones wins and there are some amazing creations out there. Some people will attach Christmas lights to their jumper, some attach decorations, some of them even play music! The lesson here is to be as creative and wild as you want and walk proud with your hideous creation.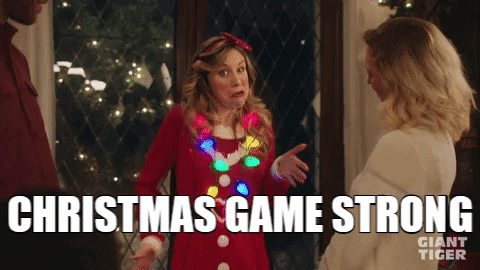 6. EC Dublin's festivities
EC Dublin have an enviable range of activities for you this December. Starting on December 12, there will be Christmas Carol Singing from 3:30pm. The next day you can get involved with A Christmas Carol fro Charity at 7pm. Then the following week is jam packed with activities! There's a free lesson on the Grammar in Xmas Songs, ice skating, free Christmas Arts and Crafts, a free lesson on Christmas traditions and a Carol Singing Service in St. Anne's Church. The final touch comes on Christmas Eve when there will be mulled wine and mince pies at the school from 3pm. This is the ultimate seasonal combination that you have to try.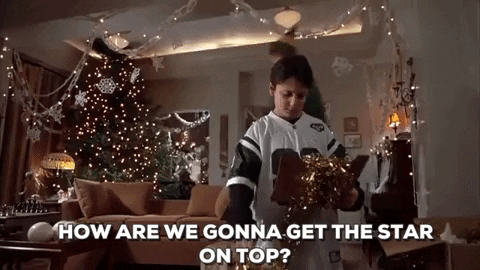 This month sure sounds like heaps and heaps of fun! Are you in EC Dublin? How will you you be celebrating Christmas and where? Please let us know in the comments below and tell us all about it! With all the parties and activities happening during this season, it's the perfect time to get out there and practice speaking English with locals. Have fun and Happy Holidays everyone!


Comments
comments