Twilight, Shmylight… long before Edward Cullen dazzled everyone (ahem) with with his pallid skin and brooding eyes, actors like Hugh Grant and Colin Firth were already stealing audiences' hearts all over the world with films such as Four Weddings and a Funeral or Pride and Prejudice. With Valentine's Day just around the corner, we're sure many of you movie-lovers are planning a Netflix marathon or romantic film night with that special someone. Watching movies is a great way to learn new English words in context, as well as hearing their pronunciation. Here's our list of what we think all English learners should have on their to-watch list!
1. Notting Hill (1999)
We did mention Hugh Grant above, didn't we? Notting Hill just so happens to be one of his most famous films he's ever done, cementing Grant's status as a classic romantic Hollywood lead. The film's story revolves around his character, book-seller William Thacker, and what happens when a famous American actress called Anna (played by Julia Roberts) walks into his shop. With a guaranteed happy ending, this movie is the real-life equivalent of sinking into a warm bath – and if you grew up during the 90s, the nostalgia factor is irresistible.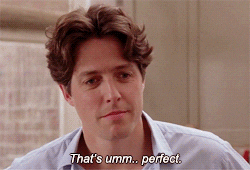 2. Titanic (1997)
This list would definitely feel incomplete without this epic tearjerker that sent so many hearts aflutter (ah, young Leonardo DiCaprio!) It's the quintessential tale of poor-boy-meets-rich-girl, offset with the tragic story of the doomed maiden voyage of the Titanic in 1912. We'd hardly be giving away spoilers by saying that this does definitely not end on an uplifting note, but if tragic romance is your thing, then get the tissues ready and settle down for 3 hours of gorgeous cinematography and heart-rending romance.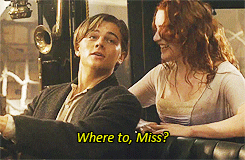 3. Moulin Rouge (2001)
Don't put those tissues away just yet – this stunning musical gives Titanic a run for its money in terms of tragedy! Fortunately, there's plenty of joy as well – the film's soundtrack is a gorgeous mix of classic and modern love songs, all re-interpreted by director Baz Luhrmann and composer Craig Armstrong. Ewan McGregor and Nicole Kidman are perfection as the film's two star-crossed lovers, both turning in performances of a lifetime.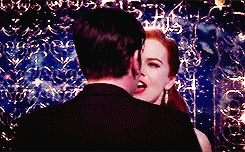 4. You've Got Mail (1998)
Remember the Internet before smartphones or social media? If you don't, then this film will help you sympathise with the struggle of the dial-up generation. You've Got Mail features Meg Ryan and Tom Hanks playing characters who can't stand each other in real life – but who, at the same time, are slowly falling in love over an online chatroom, completely unaware of each other's true identities.

5. Eternal Sunshine of the Spotless Mind (2004)
He is so famous for his comedy that it's hard to imagine Jim Carrey in a serious role – but he more than pulls it off in this offbeat yet intriguing blend of romance and sci-fi. Unlike most other films, the story begins after the couple have already broken up, when Joel (played by Carrey) seeks to erase all memories of his ex-girlfriend (played by Kate Winslet) by undergoing a medical procedure. Their past relationship is told through a nonlinear narrative as Joel begins to lose his memories, and what follows is a complex examination of love, regret, memory and destiny.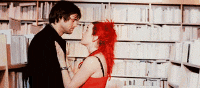 6. 500 Days of Summer (2009)
Whenever we retrace the memories of a failed romance, we never follow chronological order – we could start in the middle, go straight to the end and then hop to the very beginning to try and spot what went wrong – and when. This is exactly how 500 Days of Summer tells the story of its two leads, borrowing heavily from themes found in Annie Hall and refusing to play by traditional Hollywood rules of love.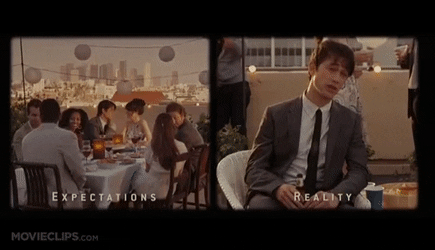 7. Doctor Zhivago (1965)
An oldie but a goodie. Based on Boris Pasternak's original novel, this sweeping epic tells the story of the eponymous doctor and his true love, Lara Antipova. Set in Russia before and after the Revolution, this film runs over 3 hours long – so make sure you have an afternoon or so to spare!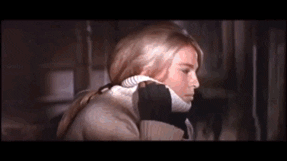 Remember: the best way to learn English from movies (or when listening to music) is to give yourself a task while you watch, like writing down 10 new words you haven't heard before, or even preparing a short quiz about the film to answer (in English, of course!) This helps you focus better, and having an exercise at hand gives you purpose and a sense of accomplishment after you have completed it. And if you are interested in improving your language skills further, why not consider learning English abroad, so you can watch your favourite movies in English and appreciate them even more!

Comments
comments