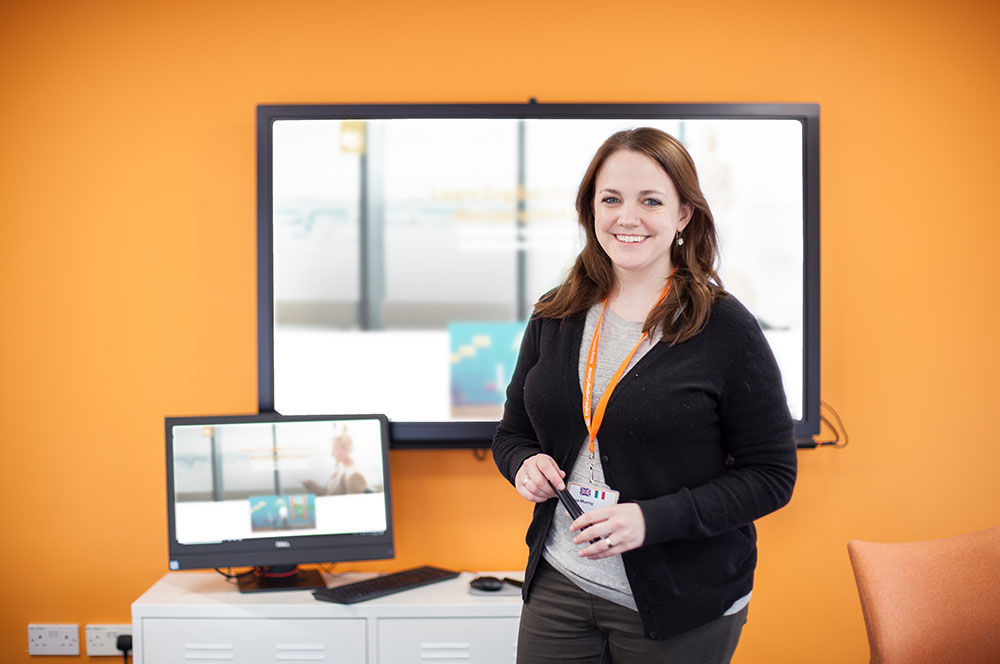 It's very normal to get a little anxious about going abroad to learn English. The most important thing to remember is, studying English abroad is a rewarding, life-changing experience. Living in an English-speaking country broadens your horizons, making the world feel smaller and more accessible.
Of course, you will be excited about visiting a new place, but it will probably feel a little overwhelming. It's normal to be nervous before going on a big adventure. The main reasons for this are, not knowing what to expect and a simple lack of confidence.
Let's take a look at some common questions students have before they travel and how taking our online English course, EC Virtual, BEFORE your trip can really help.
How much will I improve?
Many students wish they could study abroad for longer, but have too many other commitments. Taking our online English course before travelling will give you a real head start, meaning you can start making progress and accelerate your learning before you go. Arrive at your EC school already having a good foundation and fully prepared for your experience. Then, all you'll have to do is reinforce, complement, and build on your EC Virtual achievements.
Will my English be good enough?
Before you start on course with EC, you take a level test so we can assess your English ability, you are then put in a class suits your level. Your classmates will have the same English level as you. Your online classroom is where you study, interact, practise and progress towards fluency. When you get to the EC school of your choice, you will join other students, feeling confident and ready to interact in English. You'll make faster progress as a result of your online preparation.
What will my lessons be like?
Thanks to our key partnership with National Geographic Learning, on your EC Virtual course and at your EC school, you will have access to engaging learning materials that develop global competencies alongside English language skills. No matter if it's EC Virtual or any of our schools, our English courses are inspiring, real and relevant. Learn about the world by experiencing it. Our online course will give you a clear understanding of what you'll learn in your physical school.
What will my teachers be like?
The teachers on your EC Virtual programme are also EC school teachers, so there is a possibility that you may (depending on where you choose to study) get to meet your Virtual teacher in person. All of our academic team are experienced and qualified English teachers. Learning from EC teachers before your full-immersion course prepares you for EC's teaching style and listening to native English speakers.
Where do my classmates come from and will I be able to make new friends?
Learning in our virtual classrooms will let you know just what to expect on your full-immersion course. The wide range of nationalities you'll be sharing your classes means that you will not only be practising your English but learning how to interact with and about people from all over the world. You'll learn something about their countries and culture while also getting used to hearing a variety of international accents.
On your virtual course, you'll collaborate via video with small groups of 4-8 students from around the world. Your teacher will outline lesson objectives and goals, discuss the questions and task from the pre-class assignment. Your teacher will also answer any questions and set up the post-class collaborative activity as well as the pre-class assignment for the next day. This amount of English interaction is great preparation for learning how to 'break the ice' with new people and will help you quickly settle in on your trip.
Every new EC student worries about making friends at school, that's why we organise special events. On your first Sunday, you should come along and join the school's Welcome Activity. This could be a city tour or a welcome dinner with your classmates and EC staff, so you get to know people before you start your lessons.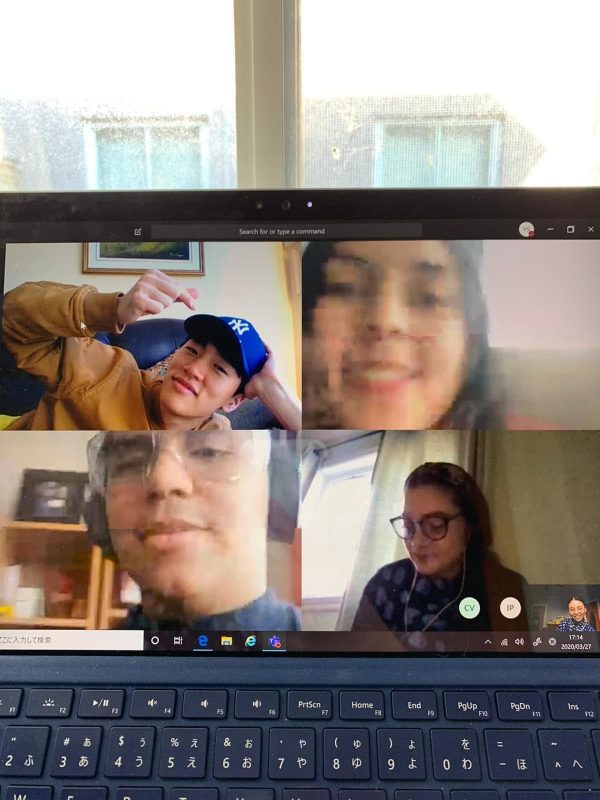 EC Virtual
EC Virtual is an affordable and effective English course with experienced teachers, international students and high-quality materials. After completing your online learning, participate in an immersive course at any EC English destination. There, you'll have the opportunity to confidently practise the language skills you've learned in a real-life setting. As you know, learning a language is a continuous process, and you need to keep studying to progress. That's why you should think about continuing with EC Virtual lessons before and after your study-abroad experience. We are excited to begin the journey of learning English together!


Comments
comments