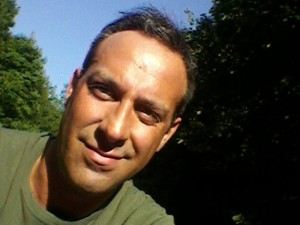 An experience at several level :
First of all, from the beginning we are immersed in the Shakespeare language thanks the dynamism and positivism's team (managers, teachers and animators).
Be quiet, all the people of EC Covent Garden do their best to make yourself at home and that we should improve our level in peace. With EC school, no problem ; only solution.
Each teacher is unique with her own personality, her own pedagogy, his own style and all this with the higher professionalism ; a true school of the life and no a matrix already fit or willing.
In parallelism, EC Covent Garden is a team of managers always available to ours or theirs asking or still with the satisfaction survey. Yes EC Covent Garden constantly recover involved and up to the students.
EC Covent Garden is too a team of animators which the role is to enjoy us thanks the multiple activities offered ( Outing, Visiting, Pubs, Restaurants….) ; and this all in English of course to use ours news skills and knowledge.
The second rewarding experience is that we meet students from all over the world ( Brazil, Colombia, Chile, Russian, Switzerland, Germany, Spain, Portugal, Japan, China…..) ; a real opening to others culture mixed friendliness and sharing, all with laughter and good humor.
Finally and not least, another experience is that we are concretely in immersion and we have at leisure to use our learning by our-self to meeting English people or with the host family or with the daily simple activities (underground, buses, markets, bakery, shopping, cinema, bookshops, museums, walks, parks, sports ….).
To finish as would say The British "Enjoy" ; it's the most important."  EC Covent Garden is a really, lovely, amazing and fantastic experience.
David (French) – General English
Click here to find out more about our General English courses for adults in London.
Comments
comments