Today EC London 30+ celebrate being two years' old! Happy birthday to us!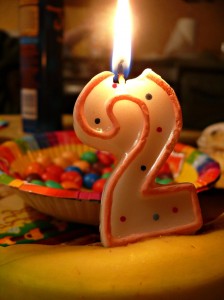 On Friday 9th January we are celebrating in style and all our students have been invited. We will be having 'Cava, Cake and Converstaion' in our cafe, followed by a Great Big EC 30+ Quiz. In the evening we have hired Truckles Wine Bar and students will be treated to a free drink! We like to look after our students at London 30+ 🙂
2014 was a great year for us and numbers increased exponentially especially during the summer where we saw our biggest week ever, with almost 300 students! We also saw a lot of happy students returning.
So we would like to say a BIG thank you to all our students for joining and school and we hope to see you again soon!
If you are interested in studying at our school, please have a look at the English courses we offer on our website. We offer a range of courses to suit your needs both short and long term to improve all-round confidence and fluency. We are so confident you will reach your linguistic goals we even guarantee it! Check out our EC Guarantee: Our promise to you.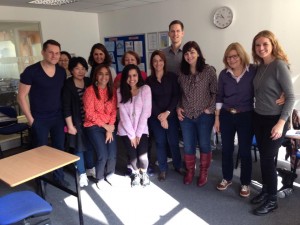 Comments
comments