Alain recently spent a few weeks at EC London 30+. His wife had spent a week with us the previous year and later in the year we'll see both of them returning together, which will be great. During his time at EC, Alain threw himself into his studies and really took control of his private lessons, managing to learn a few English jokes along the way. But enough from us, here's what Alain had to say about his experience at EC in London: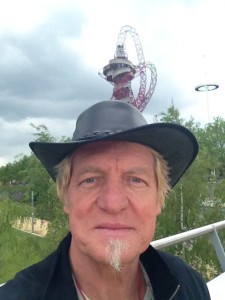 About The SCHOOL…

I highly recommend this school to a friend, by what I am particularly pleased with the quality of its courses, offered the smiling efficiency, and above all, patience MES four teachers (Georgia, Kirsty, Matt and Adam) who risen to the challenge to make me do Significant progress (and unexpected was this level) after only two weeks of "group lessons" in a group of 11 or 12 students. "In addition, I have been fortunate to benefit from PRIVATE LESSONS very high quality educational, pedagogical and humanist, with Mat and Kirstye.

About FREE TIME ….

a)- Spent a day visiting the Isle of Wight,
b)- Wander, stroll, dream and meet the English in Finsbury Park and Richmond Park, go to the meeting of the Other mutual enrichment differences in our views on our own philosophy of life (" Speak English all the Time "we advised David B at EC 30+)
c) – Visiting the Olympic Park and take pictures (Selfie) before the masterpiece of the artist Anish Kapoor (ArcelorMittal Orbit) and send it to the "DREAM TEAM EC Covent Garden" …

Thank you for everything.

ALAIN PETRAZ ( France) 
Alain booked a General English course plus 15 one to one lessons. If you would like to find out more about the English courses in London please visit our website.
Have a look at our testimonial page and read about other students who recommend our school. 
Comments
comments