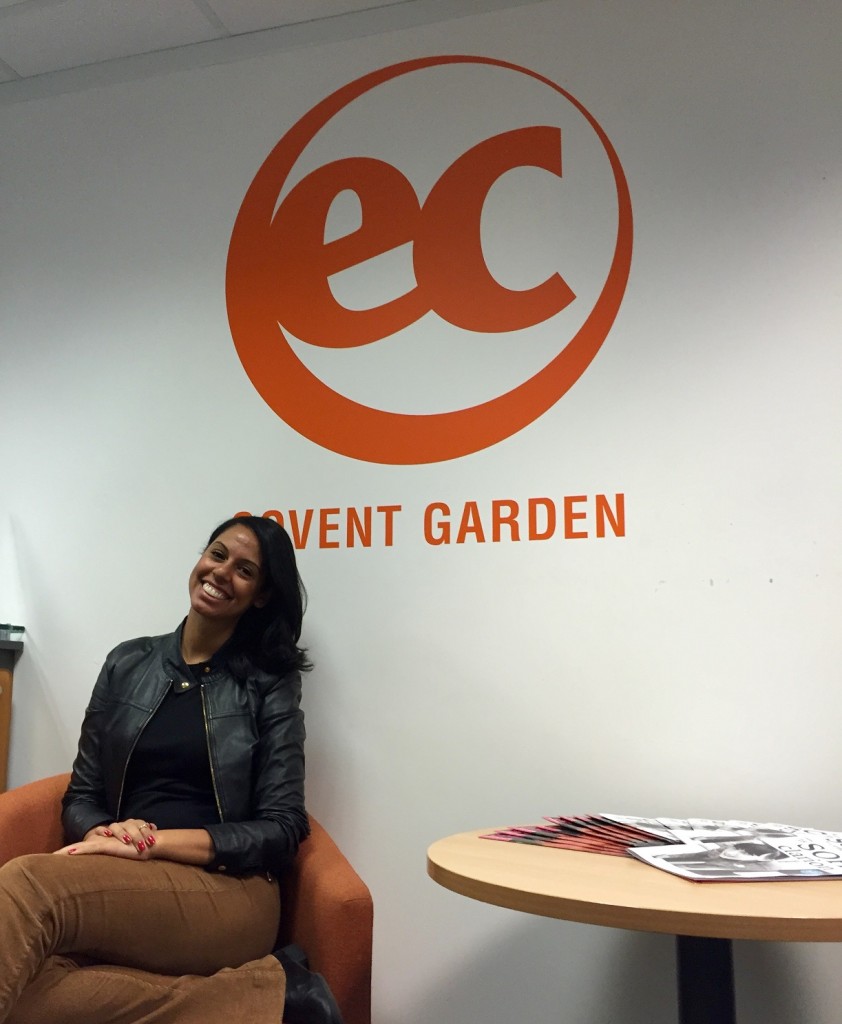 From student to student: Tips to have a smooth beginning at EC London 30+
Juliana, Brazilian, who just started Business Course at EC last week
Facing a new challenge can be nerve racking in many ways. To me, I would say that studying abroad is one of the things we do want to do but when the first day at EC London 30+ English school arrives each one of us has a personal list full of mixed feelings. But here we are, in London, a great city and for us we can get carried away! So much to see and enjoy…
I had the opportunity to study abroad in the past and because of this I had clear expectations of EC in my first days. But sometimes we don't know exactly what to expect so hopefully this post can help those looking for inspiration and tips!
To start: BE CURIOUS! Look for the meaning of the words in this post you are not familiar with, try to read about the neighbourhood where EC is located, the history of London, look for tips directly from local people and ask as many questions you want for the EC crew! I've found them really helpful and nice! So far, so good 🙂
We are all together in this learning process and I bet you want to leave EC better than when you arrived so let's make this happen. How? Here comes my second point: BE OPEN! Respecting your personality try to be as much open as you feel comfortable with! This helps you listen better, learn from different cultures, can help you connect more easily with people and be in an empathetic environment.
Also I would add one more thing BE HONEST when communicating! Don't be afraid to show a different opinion, bring a new perspective or ask for your teacher to show a different approach during classes! For the teachers and members from EC I had the chance to meet them on my first days and I am sure they will be glad to listen to your demands and work with you to improve everything needed. From a student side I was lucky to be with respectful, nice and generous classmates helping me get better as they were also learning. Hope I am being a good classmates as well. As I mentioned we are all together in this journey. This mind-set could help me, you and all of us have a smooth beginning and bring us energy to pursue our goals! Thanks to everyone for the first few days! Looking forward to my second week with you!
Juliana Ferrari Rodrigues (Brazilian) – English for Work 30 lessons
 If you're thinking about studying English in the future or doing English lessons for adults in the UK please visit our website.
Comments
comments