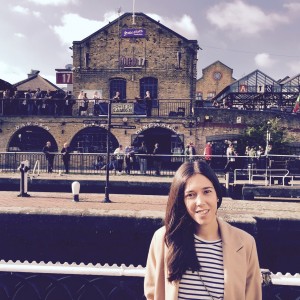 Hello everyone!
First of all, I'd like to introduce myself; my name is Laia, I'm from Spain and I studied Business and Marketing. My story at EC started 5 months ago when I decided to immerse myself in a second language for the purpose to widen my opportunities in my inexperienced career.
Although I've been studying in different English schools during the summer time over the past 4 years, I asked people around me who was in the same situation. Recently we had finished our degree and just two options were possible. On one hand we can apply for a job, but the bad thing is that we don't have experience and this requirement is always essential; also we are living a bad economic situation which makes it more difficult to achieve this option. On the other hand we can keep learning or improving our skills with a post degree, a second or third language and also doing some internships; but later rather than sooner we will have to deal with the job market. The combination of all these reasons is the one that made me focus firstly on improving my English level, and secondly to develop my career.
I chose EC Los Angeles as a first experience because I really like the idea about American life and with their programme I had the possibility to complete it in England, where I wanted to emphasise on my career. By the way I am now sitting now at the reception of EC Covent Garden, for 4 weeks, working as Academic Intern. My duties are very diverse; from general administration or academic tasks, to deal, with teachers and students, writing blogs, or to be involved with our system and running reports, etc.
I know it is early to speak about the benefits of this internship, but nowadays I can say that I am extremely happy and I go to work every day with a big smile on my face. My decision was the best one in my life. I am learning a lot of qualities that undoubtedly I'll need it in my future, and also my English is improving (at least my colleagues say that).
Laia (Spanish)
 If you're thinking about studying English in the future or doing English lessons for adults in the UK please visit our website.
Comments
comments