Students often say their first day in the classroom was a little scary. This is mainly because we throw you in the deep end. Right from the start you speak English only and join in with students who have been at the school perhaps for a week or two or even longer before you. We find by mixing the classes like this your fellow students are able to share their experiences with you. It may be a challenge on day 1 but within the week you are as much a part of the group as those who have been with us the longest.  Here's what Carolina had to say about starting life at EC.
In the begin, I didn't know too much about the way of life in London, I confess I was so nervous, to change my routine, my home, my life.

I remember my first day in EC, I found friends immediately, but the lessons wasn't easy. I was so frustrated, I remember that I had to talk with David because I thought he'd mistakenly put me in pre-intermediate level. It seemed too high. When your brain starts working, it's like running a marathon every day, i don't know how i did it, hovewer it's possible, and it has been a wonderful experience going through the learning process and today be able to tell you my experience in english!

I recommend EC 30+ London for all the people who want to learn english, here you'll find good friends, an amazing city full of great expericences and a professional team of teachers always ready to help you!
So don't worry if your first day feels hard. Learning English may be as Carolina 'like running a marathon' but just as with running, it gets easier and easier every time you do it! Just look at how comfortable Carolina was by the end of her course.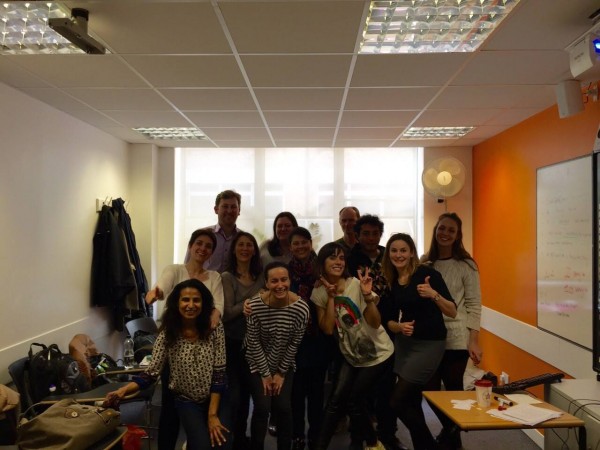 Check out our website for more information if you're interested in overcoming your fears and trying out an English course for adults in London.
Comments
comments