One our teachers, Chris, tells us about moving into a new house and the difficulties with renting and buying property in London…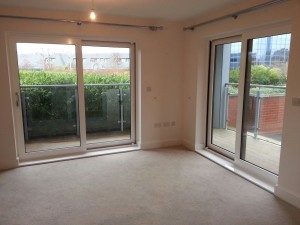 Living in London is expensive. Renting a room in Central London makes it even more expensive! That's one of the reasons my fiancé and I decided to move. We're also not getting any younger, and we wanted to live by ourselves. Therefore, we thought it would be sensible to buy a flat outside London.
We soon found out that buying a property in the UK is incredibly complicated. Many of my property-owning friends told me that it's one of the most stressful things you can do in your life (alongside organising a wedding, of course!).
I won't go into too much detail, but the process of buying a property in the UK is generally a little different to other countries. The procedure is that you have to:
1. Make an offer to the seller.
2. Choose a mortgage with a bank or building society.
3. Hire a lawyer to liaise with the seller and write up a contract.
4. Have a survey of the property done, and make sure the property doesn't have any structural problems.
5. Negotiate a price with the seller (if the property has structural problems).
6. Exchange contracts with the seller.
7. Pay the mortgage for the rest of your life!
To put it mildly, it's a bit of a nightmare. Everything takes a long time, and sometimes the lawyers and agents don't reply to your emails on time. In our case, it took about three months to get everything sorted out. The problem is that, before you exchange contracts (number 6), you have no legal protection. A person I know paid a lot of money to the lawyers to write up the contract, but before the person could sign, someone else had made another offer for the house. The other was accepted, and so this person lost the money they paid to the lawyers. Ridiculous!
Luckily for us, we have been through the most stressful part of the process. Last weekend, I organised a "man with a van" to help me move all of our possessions to the new flat. After a lot of packing and heavy lifting, we managed to move everything. Now to find suitable furniture!
If you'd like more information about learning English in London, check out the courses we offer at EC LONDON 30+
Comments
comments