That happens at EC London!!!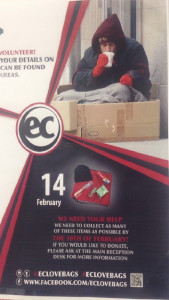 The Global Career Development students has done a great project and they need the help of everyone to make it happen!
This project is about showing love to the homeless people in London this Valentine's Day. With your help, they will be giving them each a drawstring bag containing 5 essential items – a toothbrush, a tube of toothpaste, wipes, a woolly hat and a granola bar.
We need your help to fill 100 bags by donating any item you wish (these items can be found at any local supermarket), or by making a donation of money to buy the items themselves. There are 2 sets of donation boxes, which are located in the 30+ reception area and in the under 30's study area. The money donation box is in the main reception area. 
The deadline for collecting the items is Friday 10th February.
They are also looking for volunteers to help them give out the bags on Valentine's Day. There will be 2 groups on the 14th February:
– Group 1 will be from 10am-12pm (South & East London)
– Group 2 will be from 6pm-8pm (North & West London)
If any students would like to volunteer, please email Tanzeem (tanzeemparkar@ecenglish.com) or speak to her in the teacher's room.
For any more information on the project, please speak to Tanzeem or the staff at reception.
Thank you!!!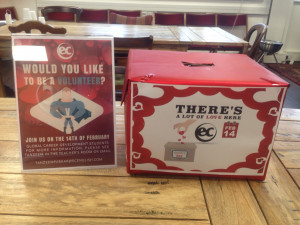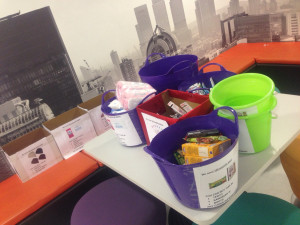 If you are interested in English lessons for adults in London, please check out our website.
Comments
comments