The Bloomsbury Group
The Bloomsbury Group is a group that was set up in EC London 30+ in 2016.  Students who are studying for ten weeks or more can join. The purpose is to bring long term students from different levels together to share experiences, talk about their studies and to enjoy events. The group is organised by teachers Jess, Ayan and Chris.
Members of the Bloomsbury Group also help with new students who arrive every Monday, answering questions and helping them settle into EC and London life.
The group is named after the group of writers and artists who lived in the area around the school in the early 20th century.  Our classroom decoration is inspired by these influential people.
If you are studying at EC London 30+ for ten weeks or more you will receive an email invitation to join The Bloomsbury Group.  Come along and meet other long term students and become more involved in EC life!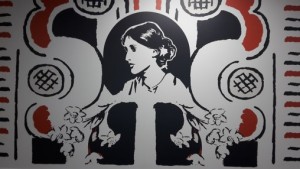 If you are looking for English lessons for adults in London, please check out our website.
Comments
comments