Did you know that, in addition to English, Jamaicans speak Jamaican patois, which is composed of four languages (English, Italian, French and Portuguese)? Did you know that in Jamaica there is a five-kilometre road bordered with bamboo trees? Did you know the film about the secret agent 007, Dr. No, was filmed in the paradisiacal landscapes of Jamaica?
Jamaica is an island located in the Carribean Sea, globally famous for Bob Marley's reggae. But not just this…
On Wednesday, March 29th, the students of The Bloomsbury Group had the privilege of receiving Mickel, a representative of Jamaica who told us about this country, so far but so close at the same time.
In 40 minutes we learned a little more about the Jamaican population, music, tourism, food, culture, ecomony, religion among other subjects.
We also got to know that there is an important Jamaican community in London with some pretty appetizing restaurants!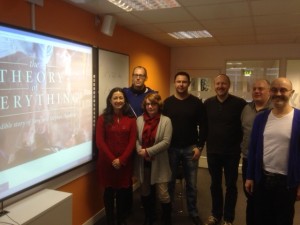 Comments
comments