Clemence started in our Accommodation Department at EC London and would like to tell us a little bit about herself.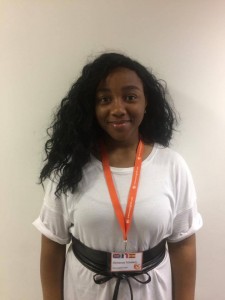 My name is Clemence Tchakam, I am 20 years old and I was born on the 11th February 1997
I am from Strabourg, France. I am in EC to increase my skills in English and improve my language. This is to help me for have the best score on TOEFL exam after the summer.
I feel so blessed to be here because I took all my economies to be there and I don't regret it (for the moment haha). Thank you for your welcoming and for make me smile every day (and also for all the words on the whiteboard).
If you are interested in English lessons for adults in London, please visit our website for more information.
Comments
comments