Wonderful testimonial of Luciana, Brazilian student at EC London.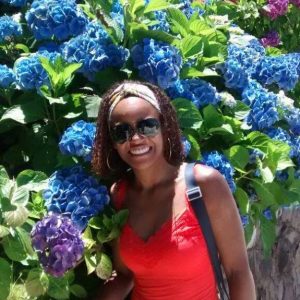 So, first I will talk about the EC.
Without a doubt, I'll indicate this course to other people, because, I liked the reception, the structure, the people that I had 'contact' working there were always polite or educated with me, (sometimes I don't know the better word hehe) the teachers (I will do a specific "review" about it), the location was important thing, it's near a terminal and underground, just perfect (and near Camden Town too, it's amazing, hehe just a joke).
And another detail (in my opinion) to keep separate the 30+ class, I thought it important, because I felt the people could interact more (not really sure, but I felt it)
So, for the experience at EC was perfect, more than I expected.
And I need to tell you about an own and exciting experience, when I was coming back, at the flight, I saw 3 movies, completely in english and without subtitle, woooww for me it's very nice, I remember, I felt so happy, because, of course, some words or sentences I couldn't understand, but I got the message, some jokes, conversations, I thought it really nice, and a wanted to share with you.
And now about my teachers, hehe…
I liked the way you teach. I could learn, and you can hold our attention because this way is interesting.
We can see that you like to do it and it facilitates to learning and teaching when you do something that you like.
Probably I'll never say again words like 'sidewalk' 'subway' or 'soccer'  I promise FOOTBALL, and study (definitely) for understanding the exactly moment that I could use "I have been here for…." But now I ask myself "What's the British people problem with words that beginning with a letter "S"?
(I'll investigate)
The dynamic exercises in the class, was very nice, about the souvenirs, the "game" with two teams of men X women that we had to guess the word behind us, that was so nice and funny… or to describe our houses to partner, and a 'video' homework… all these things for me was so important.
And all the time, you encourage us to improve, don't stop practice when we come back, patient to explain one more time and again…
You can make the class more enjoyable, that doesn't mean it's easy. Definitely not, because some class I felt so tired because it has been tough lesson for me, and it's good. The first consequence – 3 movies on the airplane.
I'm not sure, but EC change the pair, or couple, I don't know the specific name that you use for it but you two together to teach it's wonderful because you have harmony and the communication with us flowed very well.
Miss you!
and See you!
If you want to learn English and enjoy as much as Luciana, if you are interested in English lessons for adults, check our website.
Comments
comments