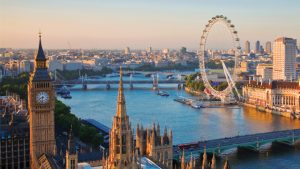 Astrid's Testimonial, a German student at EC London 30+
I choose EC because I want to go with Erasmus+ and search for some school. I search in the internet and find EC. I looked at the comments, they were good.
About London and the school:
It's a lively city. There are very old and interesting buildings.
The school has a very good organisation and nice people.
I really liked the organisation outside the school especially the Sunday. So, I got to know a lot of people on the first day. That was a great help.
Yes of course I would recommend EC. The organisation is good.
We are in Soho. It's nice to hang out in the evenings
I go back in Sunday afternoon. But on the first day the organisation by EC was good.
If you want to join us for the Sunday activity and learn English at EC London, check our website.
Comments
comments