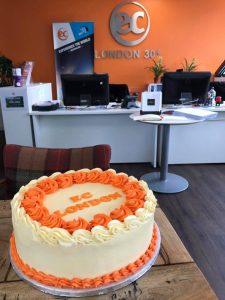 At EC London we like to keep it in the family, and we are lucky to have some amazing connections in the cake world. From our teacher Katie and her Malarkey Cake company, to Saima's cousin's ButterCream Cake Boutique.
And we like to share this fortune with all of our students and staff, so at the end of your ESL course in London, at our EC London 30+ leaving ceremony all students can share the amazing baking skills of our friends and families, and – literally – have their cake and eat it!! 
Just one of the many bonuses you can profit from when you take ESL courses in London 🙂
Happy Friday everyone!!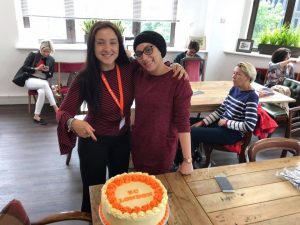 And here's some useful cake idioms – do you know what they mean?
– it's a piece of cake!
– selling like hot cakes
– it's the icing on the cake 
– he's a fruitcake!!
– to have your cake and eat it
😊
Comments
comments