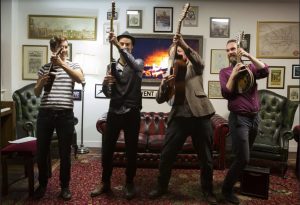 Right at the heart of our EC London 30+ programme is the cosy, comfortable 30+ student lounge. And well as being home to our dear EC London 30+ students and staff, did you know that it also stars in its very own music video?
That's right! This is the first single from Man the Lifeboats, our Centre Director Rich's new folk band, shot in one afternoon in the EC London 30+ student lounge.
If you 'like' the video on youtube you can even help Rich's band tour the Caribbean!!
Enjoy!!
Interested in British Music? Want to experience it yourself in London? Want to improve your English at the same time? Why not join EC London for some Adult english lessons in London
Comments
comments