We would like to introduce our lovely new intern to the team, Estela, who is working in our London 30+ school. She would like to tell us a little more about herself…welcome to the team Estela!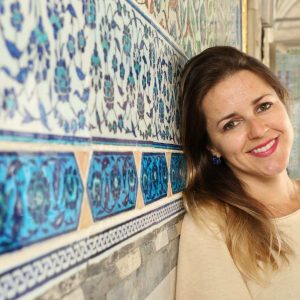 Hello, I am Estela and it is a pleasure to be with you here. I studied at EC School London 30+ last year, between July and august, for one month, and I had an extremely rich experience as student and as ambassador also. The atmosphere was so good that I decided to apply as internship this year, for two months, and I started in February. Here I am Student Service Intern, working with Giulia and Saima. I love to travel, to meet people and to learn about different culture and countries. I made many friends around the world, from EC School and from the others courses that I did before. I believe that when we start a language course abroad we learn, travel and meet wonderful people to keep for the whole life. I decided to become an Internship at EC School London 30+ for these reasons and to having an international experience and improve my English-speaking skills.
If you are interested in Adult English Lessons in London please have a look on our website at our course options.
Comments
comments