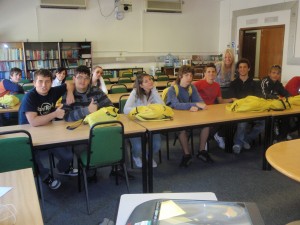 Summer is well and truly here, even though the weather may suggest otherwise! For us here at EC London that signals the arrival of junior students. This summer we have around two hundred students joining us from Italy. They come here for an intense two week English course which combines English language lessons and a fun and exciting social programme. For most of these students, this is their first trip to London, and they come here eager to learn about the culture, practise the language and see the world-famous sights in the city.
The first groups arrived a couple of weeks ago, and soon fell into the English routine of packing an umbrella and sun cream into their yellow rucksacks. At around 8.45am every morning around fifty students make their way to their classrooms where they learn about England and practise new vocabulary and grammar.
Afternoons and evenings are spent wondering around London, visiting museums, monuments and places of interest. I was looking at their social programme and am ashamed to say that they probably see more of London in two weeks, than I have seen in the two years I've been living here!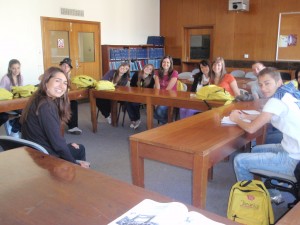 Soon though, their two week course comes to an end and the fifty students reluctantly make their way back to Italy with an orange certificate in hand, memories of their London trip and a better grasp of the English language.
Comments
comments