A sunny summer's day added extra sparkle to our afternoon out in Hampstead. We started by window shopping in the boutiques and speciality shops in the village, then walked up Heath Street, taking in some of the beautiful Georgian houses which help to make the area so historic and exclusive.
As we arrived at the top of the hill, Heath Street opened out into 800 acres of grass and woodland, known as Hampstead Heath. It was hard to believe that a bustling residential centre was just a few minutes behind us. We walked across the Heath and past the ponds which were originally excavated to provide reservoirs for 17th century London. As we reached the central section – known as Parliament Hill – a vista of London was revealed, and we stopped for a while to enjoy the unusual view of the city.
We walked on to Kenwood House, a stunning 18th century mansion designed by the famous architect Robert Adam, which is now home to art collections by Rembrandt, Turner, Reynolds, Gainsborough and Vermeer.
As we walked back through the famous gardens and across the heath, we felt lucky to have seen so many beautiful works of art, and stopped again to enjoy the sense of space and the views.
We all agreed that the combination of village, heath, views and Kenwood House made this a venue to return to.
Written by Geoff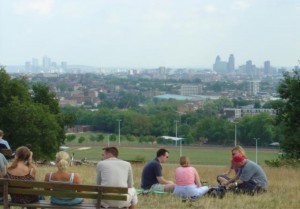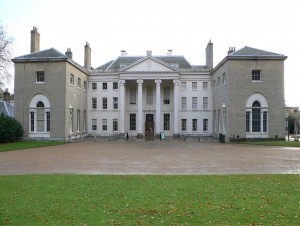 Comments
comments