Last Sunday 11th October our group set off for Canterbury to visit the town and the famous Cathedral. Situated about an hour's train ride from London there were some lovely views of the Kent countryside although the weather started to look distinctly rainy the closer we got. After arriving we walked through the famous West Gate which having been built in 1381 is fairly 'modern' in terms of the city's heritage. The town has a strong medieval flavour with lots of enticing streets and buildings to explore but with rain in the air we headed straight to the Cathedral.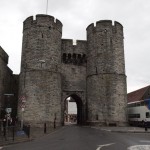 This really is an amazing building and we had time to explore the parts that appealed to each of us. The Cathedral was originally built when St Augustine was sent to England in 597 AD but the present structure dates back to 1070 and is the site of many famous events and even the focus of Chaucer's famous Canterbury Tales written in 1398. We really enjoyed the building and the displays and those with audio guides felt they were very worthwhile. When we finally emerged again the rain had settled in so we found a nearby historic pub for a very late lunch.
The trip back to the station was faster than our arrival as we dodged the rain, but we had a good journey back with a lot of chatter about the different aspects we had all seen .
Written by Geoff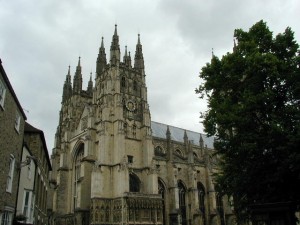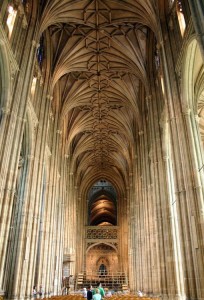 Comments
comments